Belkin FastFit keyboard case for iPad mini is nice & light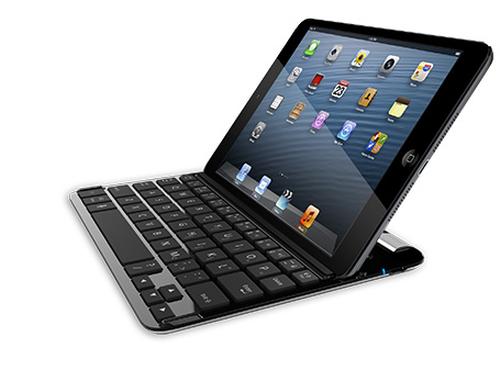 While tablet PCs have become really popular in recent years there are still some that like to type using a physical QWERTY keyboard, but luckily there are a number of different products that can be used that other a solution to this. The Belkin Fastfit Keyboard case for the iPad mini promises to be nice and light among other things.
Belkin has long been known for a number of quality smartphone and tablet accessories, and its latest iPad mini accessory looks to continue this trend. The company is promising the keys are larger than most that are found on other seven inch keyboards, but this Bluetooth device offers more than just being a keyboard.
While not currently giving the actual weight for the device it is being claimed to be the lightest keyboard case available for the iPad mini, and is manufactured using anodized aircraft grade aluminium, but weighs less than the iPad mini itself.
It is also extremely thin measuring only 7mm and the keys have been spaced in a way to allow users to type faster. The device is powered by its own 200 mAh battery that will provide users up to 155 hours of continuous use or three months of standby time.
The Fastfit case does exactly that by snapping into place with magnets keeping it nice and secure on the iPad mini, while protecting the device it will automatically wake up the iPad mini or put it to sleep when opened or closed. The case will be available to pre-order soon priced at $80 from here.