LG Optimus G Pro recap and countdown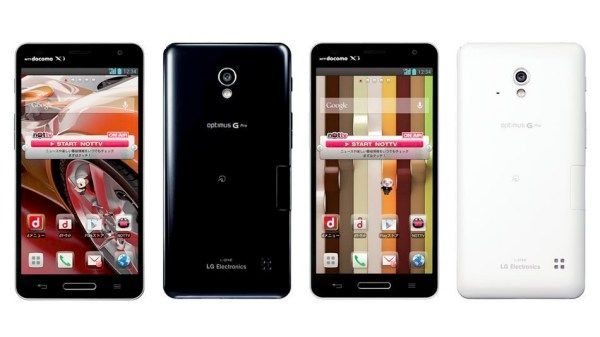 We all remember back in 2012 when the original LG Optimus G was released and this was a fantastic smartphone, so now it is time for the new LG Optimus G Pro recap and countdown. This new handset is set to launch in April this year and at the moment not too much has been said about it, so here is what we know so far.
Phones Review has already reported that the Optimus G Pro could possibly be revealed on March 15th with an April release. The International version should be announced at MWC 2013 and we cannot wait, NTT DoCoMo already unveiled the Japanese version.
What is the difference between the LG Optimus G and the Pro then? This is simple really, the Optimus G had a 4.7-inch display and the Pro version will come with a larger 5.5-inch screen, at the moment the only difference we can see is the display size.
The Optimus G Pro key features include a 5.5-inch IPS-LCD Full HD display, 1920 x1080 pixels, quad-core 1.7 GHz Snapdragon processor and 2GB of RAM. It will also come with 32GB built-in memory and can be upgraded to 64GB thanks to the microSD card slot, other features will include a 13-megapixel camera, 2MP on the front, 4G LTE, Three's Ultrafast DC-HSDPA network will be included as well as 3140 mAh battery. The operating system will be none other than the Jelly Bean flavour.
We LG Optimus G Pro will go on sale around April in Japan and probably the same time or near about for the international version. Let the countdown begin, will you be buying the LG Optimus G Pro when it releases worldwide?
Have a little read of our LG Optimus G Pro vs Lenovo K900 here, both of these phones have a 5.5-inch display so it is a good comparison.