LG Optimus G Pro vs Lenovo K900 5.5-inch debate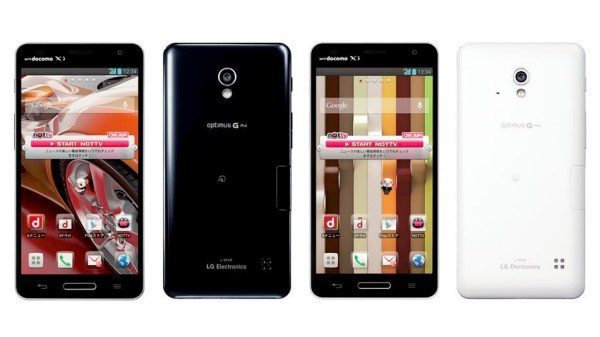 We've already brought readers some initial details about the LG Optimus G Pro, which on initial impressions sounds a real beauty of a smartphone and also the Lenovo K900, another extremely notable handset. These phones have the same sized full HD displays in common and so we thought we'd take a look at the LG Optimus G Pro vs. Lenovo K900 in a 5.5-inch debate.
Both of these are extremely good-looking devices so making a choice could be doubly hard for some of you looking for a top-notch smartphone. The Optimus G Pro and Lenovo K900 are to be released in Japan and China respectively first. However the Optimus G Pro for Japan has a 5-inch display and we learned yesterday the phone is also heading for a release in South Korea in the next few months but with a 5.5-inch display. The specs for this version have just been leaked and this is the version that we're comparing here. However please note that the image above is the Optimus G Pro for Japan and we can't verify if the 5.5-inch version has exactly the same look at the moment.
It's expected that the Optimus G Pro will also be released in other areas and many are hoping it will come to their region. The Lenovo K900 will release in China in April and so far there is no news on which other markets it will come to but again there's sure to be a demand for this very significant smartphone. First we'll start with some of the key specs and features we've heard about so far for the Optimus G Pro, followed by the same for the Lenovo K900.
The Optimus G Pro is powered by a 1.7GHz Snapdragon quad-core processor, has a 5.5-inch full HD IPS-LCD display with resolution of 1920 x 1080, 2GB of RAM and 32GB of internal storage, expandable via microSD to 64GB. It also has a 13-megapixel rear camera with 1080p video and 2-megapixel front-facing camera.
As well as this the LG Optimus G Pro has LTE connectivity and something most smartphone owners will be very happy about, a whopping 3140 mAh battery. It will be running the Android 4.1 Jelly Bean operating system. Other news on the Optimus G Pro is a specs sheet listing of a slim port that combines HDMI output with RG.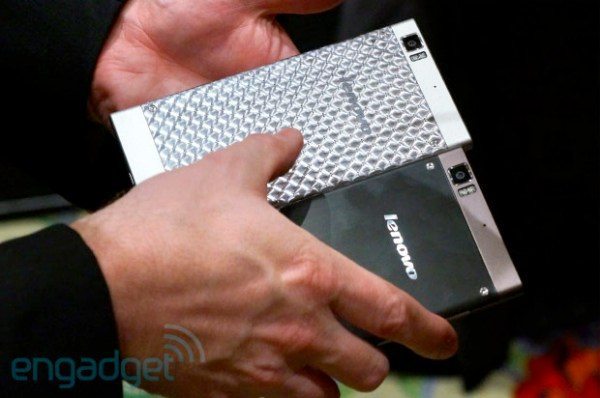 Those considering the Lenovo K900 will be interested to hear that it will be powered by the recently announced Intel Clover Trail+ platform, possibly a 2GHz Atom Z2580 processor. Other specs and features have been announced as a 5.5-inch full HD IPS display featuring Gorilla Glass, 2GB of RAM and 16GB of internal storage, expandable via microSD.
The K900 will also tote a 13-megapixel rear camera with dual flash while the front-facing camera features an 88-degree super wide viewing angle. It's said to be made from stainless steel alloy and polycarbonate and be only 6.9mm thick, or should we say slim. It will be available in four colors with either a striped brushed finish or gem-like design on the reverse and from images we've seen it looks rather magnificent and will certainly make its mark. As with the Optimus G Pro this is also an Android phone but the version has not yet been detailed.
Pricing for both phones has not yet been announced and as you can see they both certainly have a lot to recommend them. In many ways they have a lot of similarities so it may be simply the design that helps you to choose or of course whether it becomes available in your region. We'd be interested to hear your views on these two phones so do join in the debate by sending your comments. If you get your hands on either one today, which would you choose?
Sources: Engadget AND Phone Arena