LG Optimus G Pro market expanded, more please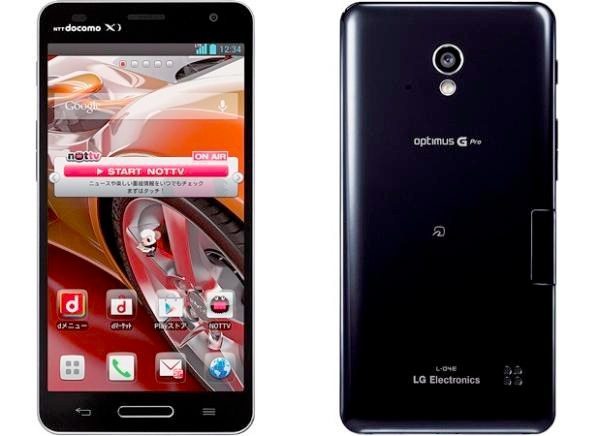 The LG Optimus G Pro has impressed us with notable specs and a decent design and although we recently told how it was heading for a release in Japan on NTT DoCoMo, we have also hoped that it will launch in other regions too. We now have good news that the LG Optimus G Pro market has been expanded as it is also being released in Korea. We'd very much like to see it in more regions please and wonder if you want it to hit the shelves where you are?
We think there are plenty of people who'd like to see the sale of the Optimus G Pro in their region and news that it is to release in Korea is promising. It will be available on all of the major South Korean carriers as slightly different variants over the next few months. For SK Telecom it's model number LG F240S, for KT it's LG F240K and for LG U+ it's LG 240L.
This Android smartphone could be a big hit for LG if they release it more widely, especially if it is competitively priced. The Optimus G Pro specs include a 1.7GHz Qualcomm Snapdragon quad-core processor, a 5-inch full HD display, 2GB of RAM and 32GB of internal storage, expandable via microSD to 64GB. It also totes a 13-megapixel rear camera, a sizeable 3000 mAh battery and looks pretty stylish too.
Are you pleased to hear news that the sale of the LG Optimus G Pro is spreading to more markets? If you would like to see it on sale where you are, let us know and tell us your country by sending your comments.
Source: Blog of Mobile trans. by Google Translate