ESPN ScoreCenter app update for Android & iOS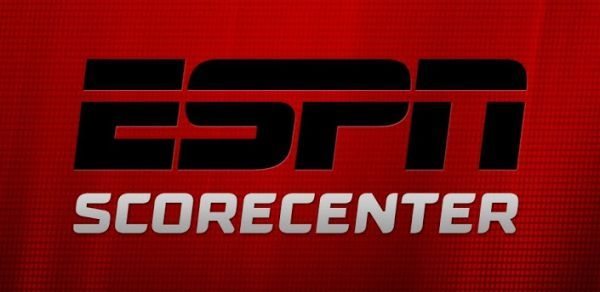 The ESPN ScoreCenter app has had a new update recently for both Android and iOS users, this is a great app that allows those that have installed it to check scores and standings as well as news from teams, sports leagues and players all around the world. This will allow you to stay up-to-date with all the trimmings wherever you are.
The app has many features such as personalized scoreboards and alerts and not forgetting the top stories with superb exposure and analysis, it also comes with a videos section so that you can watch the top live events of the day. The live scoring is very good indeed; other features include live integrated Gamecasts, match-ups sent directly to your phone, Calendar navigation, upcoming games and so much more.
The Android update now includes -"My Teams" — Scores for all of your favourite teams, Optimized menu for easy sport switching, -"The Lead" — Scores for all of the top events, now there is added Boxing and Conference news for College Sports and Bug Fixes and Performance Improvements.
The iOS app has had the same update with bug fixes from version 3.1, as well as a star navigation aid that always allows you to access scores for your favourite teams at any time from anywhere in the app.
There were recent problems within the ESPN ScoreCenter app, we learned that Zscaler found issues with cross-site scripting and that passwords were being sent in clear text, but apparently this has been fixed now, if you are using the app could you please use our commenting area below and verify this for us, thank you so much.
Download ESPN ScoreCenter app here — Google Play / App Store