iPhone 5 beaten by four Androids in US satisfaction survey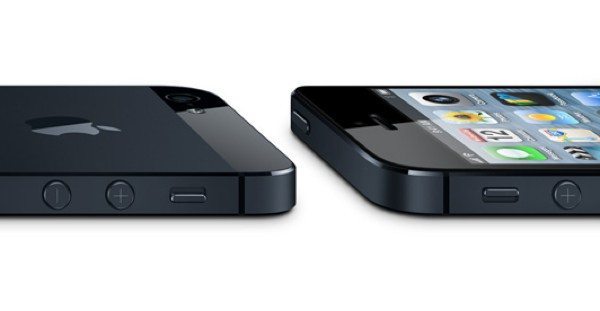 The iPhone 5 has been yet another triumph for Apple and continues to sell in massive numbers following its release in September last year. Apple products have customarily performed well in consumer satisfaction ratings but this time around it seems iPhone 5 customers may not be as pleased with their device as previously. We have news that the iPhone 5 was recently beaten by four Android phones in a US customer satisfaction survey.
A massive survey across six countries involving more than 300,000 participants has been conducted for customer satisfaction and also categorized by country. The U.S survey was conducted by OnDevice Research, with 92,825 mobile users participating. The Motorola Atrix HD came top of the survey with a satisfaction rating of 8.57 while the Motorola Droid RAZR M was second on 8.5.
This will be music to the ears to Motorola having claimed both first and second position in the ratings. In third place was the HTC Rezound 4G with a rating of 8.32 and next was the Samsung Galaxy Note 2 on 8.26. The iPhone 5 is eventually spotted in fifth place with a rating of 8.23 and it may or may not be a surprise to you that the Samsung Galaxy S3 didn't make it into the top five in the US.
Meanwhile a similar survey in the UK showed more customers were satisfied with the iPhone 5. This time over 50,000 UK mobile phone users participated in the survey and it was the HTC One X that scored the highest satisfaction rating with 8.4. Here though the iPhone 5 reached second spot on 8.21. The remaining three spots in the top five were taken by Samsung smartphones, the Galaxy Note 2, Galaxy S3 Mini and Galaxy S3 with ratings of 8.18, 8.18 and 8.09 respectively.
However Apple did come out better in the US when looking at overall mobile device satisfaction, where the company came out top above Google, Motorola, HTC, Nokia and Sony in that order. Samsung will be drowning its sorrows though as it languishes right at the bottom although this is rather a surprise to us and may be to many of you too. Another interesting thing to note is that in the US the top five devices all offer 4G connectivity, while this is so far only available on EE in the UK.
We'd like to ask readers what they think of the results of this survey. Are you surprised that the iPhone 5 only makes fifth place in the US? Maybe you find it odd that although the iPhone 5 reached fifth position for satisfaction, Apple still came top in satisfaction for mobile devices overall? If you're a Galaxy S3 owner perhaps you're shocked that your phone didn't do better? Let us know with your comments.
Source: Cnet