Nokia Asha 310 dual-SIM specs, price and availability list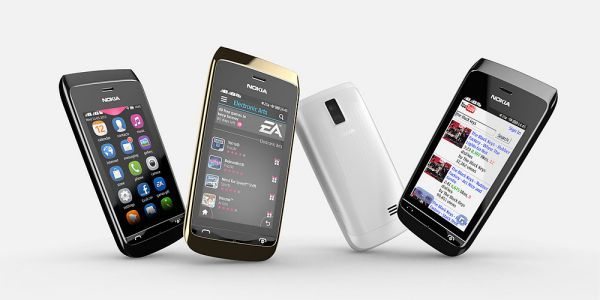 The new Nokia Asha 310 dual-SIM phone joins the Asha line-up that's offers the ability to switch between two SIM cards as well as Wi-Fi connection. The availability for this handset will be offered to the Middle East, India, Brazil, Asia and Africa this quarter with a low price.
The Nokia Asha 310 will be available in golden light, white and black and will feature a 3-inch WQVGA touchscreen display, 20MB internal memory, 2-megapixel camera, 32GB MicroSD cards, there will apparently only be 2GB and 4GB cards included dependant on what market you are in, the phone also comes with 25 days standby time, 17 hours of talk time and Bluetooth 3.0.
There are many mobile phone users that love to stay connected at all times and the Nokia Asha 310 offers just that, yes the phone allows users to swap between SIM cards but another great feature allows the user to compensate data use by connecting to wireless access points.
The Asha range seems to be very popular in select markets and when the Asha 310 is purchased it will come with 40 EA games for free, the price for this mobile phone will only be a mere $102.
Availability: If you live in Africa then you will be able to buy the Nokia Asha 310 in these select markets – Angola, Botswana, Cape Verde, Equatorial Guinea, Ethiopia, Gambia, Ghana, Guinea-Bissau, Kenya, Lesotho, Liberia, Malawi, as well as Mozambique, Namibia, Sao Tome and Principe, Swaziland, Nigeria, Sierra Leone, Tanzania, Uganda, Zambia, Zimbabwe.
Asia Pacific availability includes India, Philippines and Thailand. For Europe these include Estonia and Poland, last but not least is the Middle East that includes Afghanistan, UAE and Kingdom of Saudi Arabia.
For more in-depth information on the Asha 310 please visit the official Nokia page, will you be buying this new mobile phone?