Samsung Galaxy S3 India price cuts could pre-empt Galaxy S4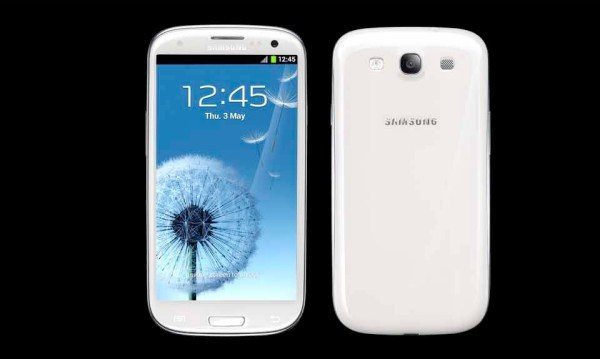 The Samsung Galaxy S3 (S III) Android smartphone has been another big seller for Samsung and it's not yet one year old. However we've been posting a lot of articles recently about the Samsung Galaxy S4 (S IV), rumored to be coming in March or April. Now we have heard that Samsung is cutting the price of the Galaxy S3 in India and perhaps this is further indication that the Galaxy S4 is indeed on the way soon.
The Galaxy S3 has dominated the Android smartphone market and is certainly a high-end handset with much to recommend it. Despite the fact that the Galaxy S4 looks to be on the way, we still feel the Galaxy S3 has a huge amount to offer consumers, especially if the price is now being heavily discounted.
When it was first released in India the Galaxy S3 had a somewhat hefty price of approximately Rs. 43,000 and several weeks ago the flagship device was slashed to around Rs. 31,900. Now Samsung has once again cut the price of the S3, this time to Rs. 29,480. Online retailer Flipkart is offering the Galaxy S3 at an even lower cost of Rs. 29,200.
At this price the Galaxy S3 seems like a real bargain and although the Galaxy S4 will undoubtedly have even more to offer we should remind you that it will release at a far higher price. As a reminder of specs, the Galaxy S3 has a 1.4GHz quad-core processor, 4.8-inch display with resolution of 1280 x 720, 8-megapixel rear camera and 1.9-megapixel front-facing camera.
The Galaxy S4 on the other hand, is rumored to have the new Exynos 5 Octa processor, a 4.99-inch full HD display and step up to a 13-megapixel camera but as yet of course, none of this is confirmed. We hope to find out much more about the Galaxy S4 at a Samsung Unpacked event thought to be taking place on March 15 but if you feel the Galaxy S3 has more than enough to please you then this is a really good time to purchase one in India.
Have you got your eye on the Galaxy S3 and if so will you be purchasing one now that the price has been slashed? Maybe you've decided to wait and see what the Galaxy S4 will offer? Let us have your comments on this, as we're always pleased to hear our readers' thoughts.
Source: Know Your Mobile