New Vertu TI phone price is ridiculous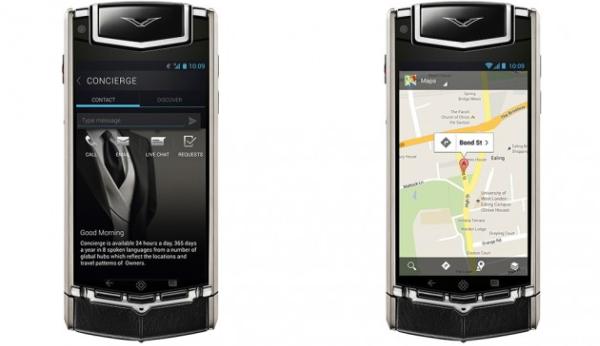 The top end smartphones that are available today can come with a premium price when purchased without a contract on a carrier, but none of the mainstream offerings come anywhere near the ridiculous price of the new Vertu TI phone.
This British company were once part of Nokia until it was sold off to a private equity company last year, and this new range kicks off at £6,700 for the Titanium Black Leather model, going up to an eye watering £14,200 for a model finished in red gold.
Each handset is handmade and signed by the person making it at a factory in Church Crookham in north east Hampshire, England. The handsets specifications include a 3.7-inch WVGA display that is claimed to be virtually scratch proof by the company, and four times stronger than rival smartphones that are available.
The titanium case is also claimed to be five times stronger than other handsets, and other features include an 8 megapixel rear facing camera with a 1.3 megapixel unit on the front. Surprisingly the handset only comes running the Android Ice Cream Sandwich operating system, but there is 64GB of on board storage.
Battery wise the unit is claimed to provide up to 72 hours of talk time and 200 hours of standby, and also comes bundled with a number of Vertu services such as Vertu Concierge classic and Vertu Life. For more information and if you are feeling flush to order one yourself click here.
Would you pay this much for a smartphone if money was no object?