Top 4 Best Smartphone Apps for Investors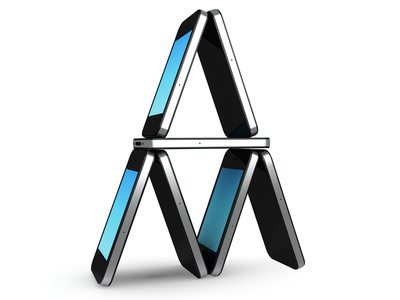 My grandmother always used to say if you watch the pot (of water), it would never boil. This same mentality has been adopted by many investors around the world, who refrain from watching the live ups-and-downs of the market and developing several ulcers in the process.
But the temptation is too great with technology nowadays, especially for Forex investors, and that platform's 24-hour market. There are hundreds of financial apps out there, but we've narrowed it down to four that are just as useful for the investing veteran and the Wall Street rookie alike.
Bloomberg
This may be the most comprehensive app out there for market watchers and those who simply want the latest news on what's happening on Wall Street. Bloomberg, which is free and available for all smartphone formats, is simple to navigate and works almost exactly like the actual website. You can listen to podcasts from Bloomberg Radio a few minutes after they air live and view the top video clips from Bloomberg TV. Recent updates to the app allow you to control the font size on news articles and simply swipe your screen to navigate to the next one.
CNBC Real-Time
Where CNBC Real-Time has a clear advantage over Bloomberg, is its delivery of market information from 4 AM to 8 PM for the New York Stock Exchange and the NASDAQ. You'll be able to track the fluctuations of gold and silver prices from the previous day, and determine whether you'll purchase bullion from US Money Reserve or some other dealer the following day when the market opens. One persistent complaint about CNBC Real-Time is the fact it's still not compatible with the iPhone 5. You are, however, able to watch the top video clips and interviews from CNBC and track the Forex market.
FRED Economic Data
The Federal Reserve Economic Database (FRED) is the database maintained by the St. Louis Federal Reserve that typically carries more than 60,000 international data points from 49 sources. The app, which is free and available on all smartphone formats, will let you browse by category, source, release date, or by keyword. You can check the real GDP of a country, the U.S. Dollar/Euro exchange rate, and even jobless claims by geographic area. This app is an excellent resource for students, professors, and journalists who need economic data at their fingertips anytime.
StockTwits
This app is especially useful for an investor looking for the hottest stock du jour. StockTwits will tell you what shares are being talked about the most on Twitter. This will help you gain insight on a stock you may not have otherwise known about. StockTwits will also point you to trending financial blog posts and let you view charts and graphs breaking down certain stocks' performances. It's available for both iPhone and Android.