Sprint LG Optimus G Otterbox Case in Hot Pink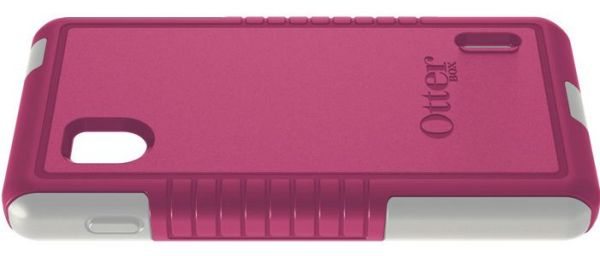 As you know the new LG Optimus G Pro is now official, but let's not forget what you already own right now. How about purchasing the stunning Sprint LG Optimus G Otterbox case in hot pink to add a little more style to the already stunning smartphone as well as protecting it?
The LG Optimus G Commuter Series Case by Otterbox is for the Sprint LS970 version only and will not fit the AT&T LG Optimus G E970; please remember this if you are thinking of buying. The Otterbox case is sleek and yet slim enough to still show off the Optimus G's curves and comes with a strong silicone inner layer that can take knocks and bumps as well as a absorbing drops.
The outer shell has been manufactured using high-impact polycarbonate and comes with a self-adhesive screen cover to protect the front display; this prevents those nasty scratches one does not want.
The case comes with a 90-day return policy and a 1-year limited warranty, and the case comes with a bubble squeegee and cleaning cloth for the screens self-adhesive screen shield. If you are interested in buying the Sprint LG Optimus G Otterbox Case in Hot Pink, please visit this official website and then part with $34.95 and it will be all yours.