iPhone 5 Stash Case eliminates the wallet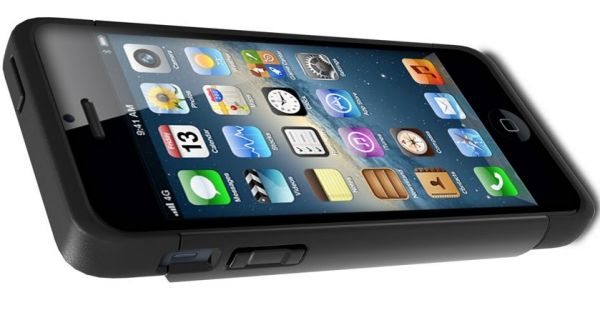 The iPhone 5 Stash Case eliminates the wallet, even though this maybe true we can also see this being perfect for women as well. In this day and age carrying money does not happen so much because people use debit or credit cards, so what is the point of having a wallet.
This is a new case titled "Stash" and is still patent pending; it basically integrates your iPhone 5 and wallet into one. It can also carry your ID such as licences etc, the main features include holding up to 2 credit cards/IDs, it also stops your precious expensive phone getting the dreaded chips and scratches we have all come to learn.
Main features Include: Protects against scuffs and scratches, Raised edges protect screen when lying face down, Stands at portrait or landscape position by sliding credit card into slot and has Full access to all ports, buttons and cameras.
Not only does the Stash case protect the back of the iPhone it also keeps the sides from getting scuffed, the iPhone 5 Stash Case is now on sale for only $34.99 via Marware. The case is only available in black but we still love the minimalism and simplicity that does not take the style away for the iPhone 5.
Please do let us know what you think of the iPhone 5 Stash Case? There is a video below for you to watch, have fun watching.