HTC One pricing and availability known so far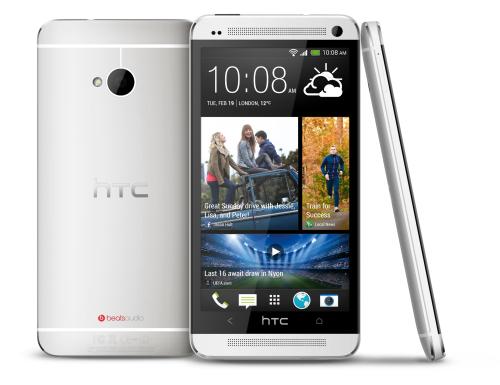 It has now been two days since HTC revealed to the world its latest flagship smartphone, and now the dust is beginning to settle on the event we are looking at what is known so far on the HTC One pricing and availability.
Shortly after the handset was announced the first pricing for the handset came via online retailer Clove, but since then rival retailer Expansys has also put the handset up for pre-order, and has priced the HTC One at £519.99 SIM free in both the black and silver colour options. There is no information on a dispatch date but the handset is expected to arrive around the 15th of March.
Carrier EE will have the device on a number of its 4G price plans that includes the £41 per month package which needs an upfront cost of £69.99 for the handset, and for your money you will get unlimited calls and texts as well as 1GB of data on a two year contract. The HTC One will also be available on Orange and T-Mobile for the same upfront cost from £36 per month.
Phones4U has the handset available for pre-order from the likes of Vodafone, EE, and Orange and are throwing in a free Folio Flip case and some Dr. Dre headphones on price plans costing from £33 per month. Rival Carphone Warehouse has the handset available free on price plans beginning at £36 per month and again bundled with the free headphones.
In the US AT&T, Sprint, and T-Mobile have confirmed to be stocking the handset, with Verizon yet to announce any plans for the device. There has been talk the HTC One could see a US release around March 22nd but this hasn't been officially confirmed yet, while the 32GB version is expected to sell for $199 with a two year contract.
All of the major carriers in Canada are expected to carry the handset but as of yet no information has been provided regarding release date or pricing at the time of writing, although it is expected to be available in March.
Obviously as time goes on more carriers and retailers around the world will provide pricing and release information for the HTC One, so keep an eye on Phones Review for this information as we get it.
Have you decided to purchase the HTC One?