Let's Visit – Free Worlds for iPhone and iPad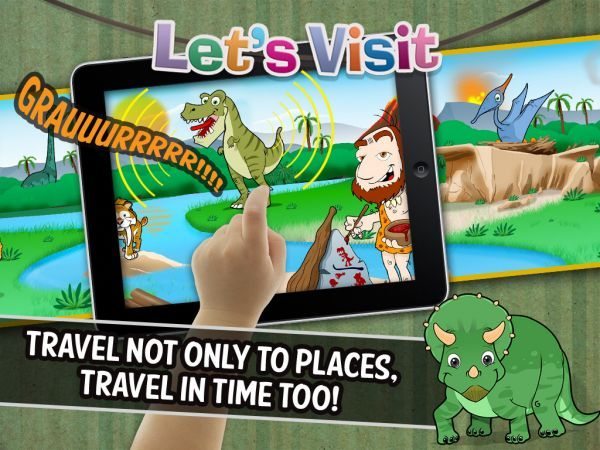 The world of apps is full of utilities, games, educational resources and time wasters – but if you know how to pick, you can take advantage of then on your phone. Released last week, Let's Visit is the app any parent will like – it supports children in the world discovery, gathering vivid colors, funny animations and related sounds.
Free for download, it includes the Prehistoric pack – every child loves dinosaurs – allowing them to travel not only in space, but time. Other packs, such as Farm, Ocean, Circus or Orchestra, are also available – with their real sounds. And for the kids, who get bored easily with reality, there are also Superheroes, fairies and princes – all the worlds have panoramic views, and all the characters have unique characteristics.
The interface is 100% children friendly, and Let's Visit is specially designed for kid's +2 years, helping them discover all the features all by themselves – dynamic, clean, intuitive, with music control and catching sound effects.
The Let's Visit app is available in English, French, German, Italian, Portuguese, Russian, Spanish, Swedish and 11 different packs (Farm, Superheroes, Spooky, Orchestra, Ocean, Savannah, Jungle, Circus, Fantasy, Lands of Ice and Prehistory), it will keep growing and accepts suggestions in the official website.
You can download it for free via the app store, try it for yourself and see.