Orange and T-Mobile price anger as they rise: Update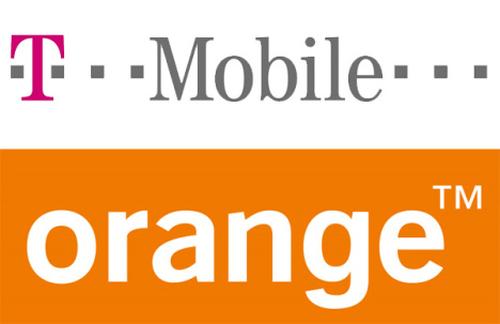 In recent times it seems that everything is going up in price whether it is fuel or the cost of food, but the cost of owning or running a mobile phone is also getting more expensive especially if you are the customer of either Orange or T-Mobile as price rises causes anger amongst users.
The carriers have announced that they are set to increase the bills for its pay monthly customers, and the rises have been set by the rate of the Retail Price index, which currently stands at 3.3%. These latest increases will come into force on April 10th for Orange users and the 9th of May for T-mobile customers.
Customers that have recently taken out a new contract won't be seeing any increase, but all customers that are affected by the higher chargers will be contacted by mail. Users that signed up to Orange between the beginning of December until April 8th won't see any increases for six months.
The increases basically mean users will be paying between 50p and £2 more each month, which the company is putting down to the increase in inflation hitting the running costs of the networks, but add-ons and other costs won't be affected by the increases.
If you are currently paying Orange £36 per month this will increase to £37.16, while a £25 per month T-Mobile contact will rise to £25.81. Users with SIM only deals and customers with business contracts will not be affected by these increases, but those that are affected won't be able to get out of their contracts early without an early termination fee.
This comes after customers of both carriers had to put up with price increases to monthly contracts last year, and these latest ones won't be welcomed either however small. To find out more about the new charges Orange users can click here and T-Mobile customers click here.
Are you angry at these price increases?
Update: We had an email today in response to this article, the information above was written on the knowledge we knew at the time via sources, please do read the email below for more insight, thanks.
Hi,

I'm writing from the EE press office about this article: https://www.phonesreview.co.uk/2013/03/04/orange-and-t-mobile-price-anger-as-they-rise/

I wanted to clarify this point:
The increases basically mean users will be paying between 50p and £2 more each month, which the company is putting down to the increase in inflation hitting the running costs of thenetworks, but add-ons and other costs won't be affected by the increases.

Can you let me know how this is calculated? The increase is typically around 70p a month (it's based on the RPI rate which is 3.3%). The 50p to £2 figure is for customers who wish to sign up for our new Fixed plan — the UK's first fixed mobile contract. Anyone taking this option will not be subject to the price changes.

Also, here is our statement which you can attribute to an EE spokesperson if needed:

"As a result of rising business costs, we are having to increase the price of some Orange and T-Mobile monthly plans. Typically the increase will be 70p a month."

"At the same time, we have listened to our customers and understand that some would like the option of fixing the price of their monthly plan. That's why we are also launching a "Fix Your Monthly Plan" option — the first of its kind in the industry."

"We know prices rises are never great news, but we always aim to offer great value to our customers as well as the best service on the UK's biggest network."

Thanks,
Emily