iPhone 6 news boasts 4.2 and 4.8-inch renderings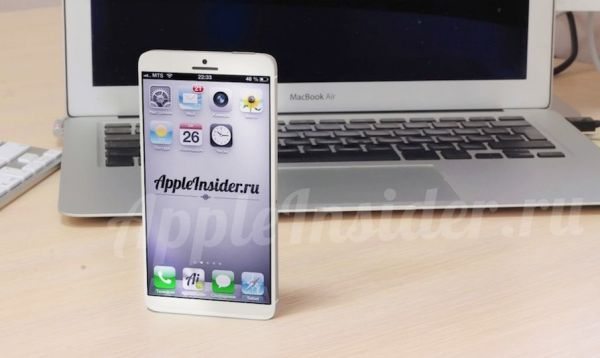 There is so much talk about the iPhone 5S so now it is time to shine the light on the iPhone 6 for a change. There are so many different design renders out there on the big old web and today we want to chat about the iPhone 6 news that boasts 4.2 and 4.8-inch renderings.
The first concept rendering comes via Russia's AppleInsider.ru (translated), the image above and the video shown below this article shows off what the iPhone 6 could possibly look like. This one boasts a bigger 4.2-inch display screen with 1136 x 640 pixel resolution, which is the same as the iPhone 5.
The iPhone 6 shown above is 108.5 mm x 55.7 mm x 7.1 mm and only weighs a mere 104 grams, and that is great considering it is larger than the iPhone 5. The screen is based on the iPad mini so you know consumers would get crisp viewing pleasures. You will also notice that the home button is no longer used, which makes this iPhone 6 more appealing.
The next iPhone 6 concept render comes via Deepak Ahuja courtesy of Concept Phones, the above Apple smartphone concept is 4.2-inches and this one is a massive 4.8-inch beauty. We say massive because it is bigger than any other iPhone, a 4.8-inch LED backlit IPS LCD display with 720 x 1280 pixel resolution.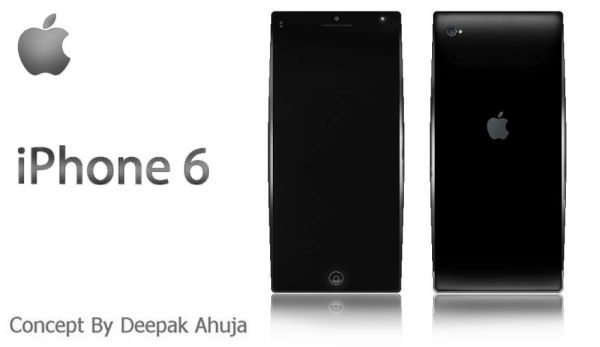 If this were to become reality it would come with features including a 12-megapixel rear camera and 2.1MP on the front, LED flash, 720p 30 fps video capture, quad core 1.6 GHz processor, 16, 32 or 64 GB storage, PowerVR SGX 543MP3 GPU with triple core graphics, Li-Ion 2800 mAh battery and 2 GB of RAM, the size will be at 7.5 mm thin and will weigh 110 grams.
Please do let us know what one you prefer, will it be the iPhone 6 4.2-inch or the 4.8-inch design?