LG Optimus G Pro Apple smart-like Quick Cover case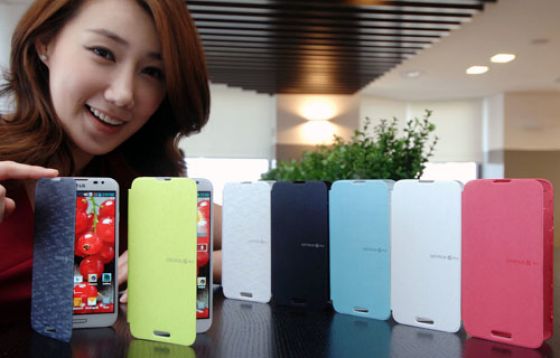 We all know about smart covers by Apple and now those with an LG Optimus G Pro will love the smart-like Quick Cover case, this has been designed for the G Pro only and gives that extra protection as well as stylish looks.
The LG Quick Cover case for the Optimus G Pro smartphone has similar magnets within just like the iPad smart cover case that wakes up the Optimus G Pro when opened and when closed turns off the screen.
These special covers for the handset will come in an array of colours such as pink, blue, lime green, white and black as well as a reflective cube pattern that can come in either black or white.
The cover case also allows LG Optimus G Pro users to use NFC, these will be releasing in South Korea first for around 43,000 won ($40) for the plain case and 39,000 won ($36) for the patterned finish cases. It would be nice to think that other countries around the world will see a release but this is not yet known, we will keep you notified.
The LG Quick Cover Case allows use of wireless charging capabilities as well, which is great news and they do look fantastic. Will you be buying one if they release in your country?
Source — LG (Translated)