Motorola Droid Razr & Maxx Android 4.1 JB OTA & noticeable changes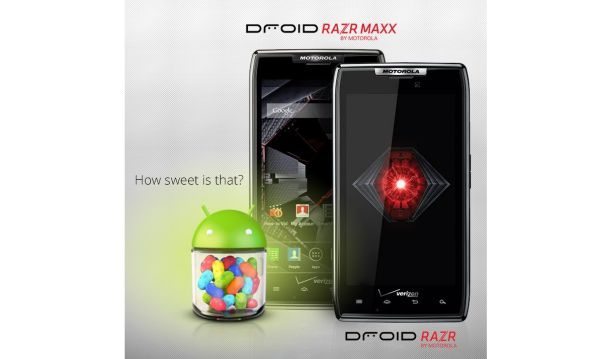 Have you got your new Motorola Droid Razr or Maxx Android 4.1 JB OTA update? The rollout began a few days ago and some have not yet received it, just be patient, as it will reach your devices soon enough, Motorola do point out that the update is rolling out in phases.
The new Android 4.1 Jelly Bean upgrade brings many more features to the table such as Google Now, expanded notifications and Voice Search. These seem to be the only features that are most noticeable.
The system version for this update is 98.72.16 and one of our readers emailed us saying that after they updated their Motorola device they noticed that the keyboard is much more responsive, they also mentioned that most of the bloatware has been taken out (If you have had the update please do verify this with Phones Review).
We also received via sources that the Moto Cast acts as a standalone app and that the battery life on their OG Droid Razr is holding charge very well indeed.
Please do let us know if you have received your Motorola Droid Razr & Maxx Android 4.1 JB OTA and if you have noticed any noticeable changes. In the meantime please do visit the Android Upgrade Page for the Global Android upgrade schedule information. This page allows users to search by device and country; this page is updated when new information is available.
So, did you get your new Motorola Droid Razr & Maxx Android 4.1 JB OTA upgrade?