Galaxy Note 3 specs may include Sharp LCD display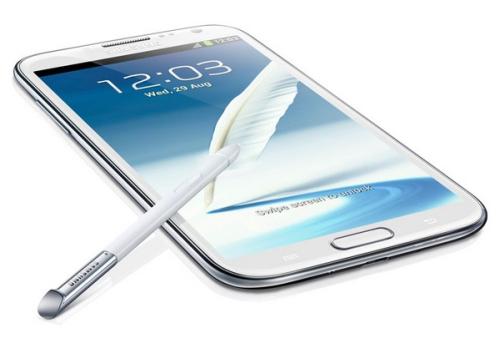 While there are many smartphone fans that are looking forward to get hold of the Samsung Galaxy S4, others are holding on for the release of the next phablet device from the company and the Galaxy Note 3 specs may include a Sharp LCD display.
Understandably there have not been as many leaks about the Note 3 compared to S4, but the handsets display has been the subject of a number of rumours. This latest report comes after Samsung made a $110 million investment into the company, and so called insiders are suggesting that Samsung are still to make a final decision on the handsets display but it may include an LCD from Sharp.
Recent reports have tipped the Galaxy Note 3 to have a 5.9-inch display increased from the current Note model that uses a 5.5-inch screen, but one of the reasons the next Samsung Galaxy Note may use an LCD is for a better S Pen experience.
One of the standout features of the Galaxy Note since it was first released back in 2011 was the S Pen, which was enhanced further with the latest Note 2 smartphone. The Samsung Galaxy Note 8.0 uses an LCD display, but the resolution of the screen leaves a lot to be desired, so Samsung would want to have a much better display on one of its flagship smartphones.
It is being suggested that OLED displays will be used in other products such as tablets, but whether Samsung ditches this type of display for the Galaxy Note 3 remains to be seen.
Would you prefer to see an LCD display on the Galaxy Note 3?
Source: SamMobile.