A new breed of intelligent and rugged mobile device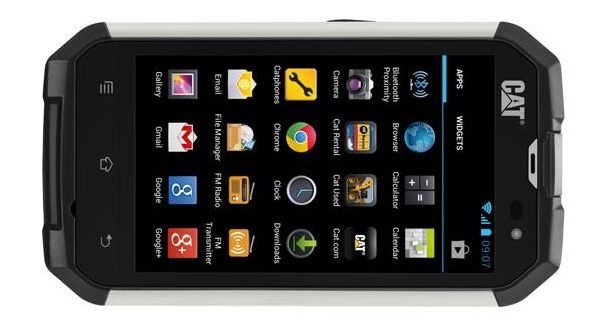 The new Cat B15 phone utilises Tweakker's network intelligence technology to launch first-of-its-kind mobile device. Bullitt Mobile, global licensee of Cat phones for Caterpillar Inc, has teamed up with mobile connectivity specialists Tweakker to launch the first of a new family of intelligent, rugged Android smartphones.
This new breed of smartphone is aimed at those of us who lead an active lifestyle and who need a phone that can handle drops, shocks, scrapes, dust and immersion in water.
The Cat B15 will have Tweakker's unique network intelligence embedded directly into the Android OS system meaning it will be the first of its kind capable of detecting operator subscriptions for networks all around the world.
By utilising Tweakker's unique network intelligence technology Cat's customers will no longer struggle, or incur call centre charges, to get their mobile data network up and running.
The preloaded Tweakker app detects and enables the correct setting on the device by using complex algorithms based on connectivity data collected globally over the past five years. The app communicates with the SIM and the Network, and gathers intelligence that it feeds into the algorithm. Based on the result of the algorithm, the app inserts the right connectivity setting on the device.
Tweakker has the largest database of connectivity settings for mobile phones in the world. The launch of this unique app, the result of over five year's development, demonstrates the increasing role of Tweakker to get the device world online from power-up and using revenue-generating internet services.
"This app represents the future of Android devices," says Dennis Juul Poulsen, CEO of Tweakker. "By utilising Tweakker's unique network intelligence technology, Cat can now guarantee easy mobile data access on a global scale to customers.
"This technology is unique and other Android manufacturers will soon also embrace this app enabling device users to enjoy the sheer power of their devices from power-up."
To find out more please visit www.tweakker.com