F1 gears up for 2013 with new Timing App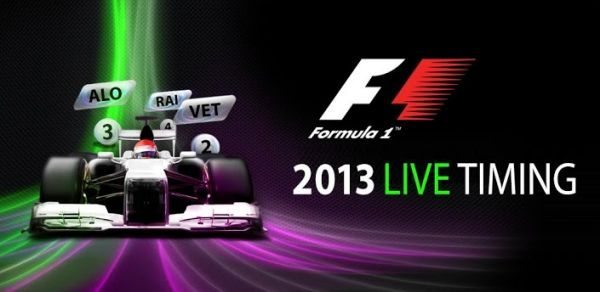 The FIA Formula One World Championship opener in Melbourne just days away, we will be watching from start to finish. A lot of changes have been made this year and one of those changes includes Lewis Hamilton driving for the Mercedes team, how well will he do this year? The 2013 F1 Timing and Track Positioning App is now available with even more innovative features than ever before. So, as the teams and drivers prepare for another epic season, get ready to follow every lap with the only official F1 Timing and Track Positioning App, available as both a premium and free version.
As well as all the usual great features, from live leader boards and instant timing to fully interactive 3D maps, the 2013 F1 Timing and Track Positioning App now offers users even more than ever before, making it by far the most detailed means to watch all live sessions over a race weekend. We will be following McLaren as usual, here are the top main features included in this app.
Page One Timing Screen
The most comprehensive timing screen available and the one the engineers rely on the most on the pit wall. Use this timing screen to see lap times for every lap in practice, every lap of every session to three decimal places in all sectors, any given drivers current speed through all speed traps, and an on-going perfect lap time showing the perfect lap as an accumulation of the best sectors overall.
Faster timing feeds
Loop by loop intervals updated every 2 to 5 seconds.
Complete Twitter integration
Set up an F1 list or use the default list in the App to see tweets without having to leave the App. A great way to follow twitter while you follow the action in the App.
Comprehensive tyre data
Showing new and old tyre choices and how many laps on each driver's tyres. See all the tyre data in a separate screen with the age of the tyres also shown on the map.
Streamlined Interface
Better graphics than ever before thanks to a streamlined interface. Landscape mode is particularly effective in this year's App.
Download the very best companion to the 2013 FIA Formula One World Championship now by going to www.formula1.com/mobile or via the Apple App store, Google Play, Blackberry App World or Amazon and start looking forward to a whole new season of nail biting action. To learn more about all the functions of the App and how to use it, please do watch the video preview we have provided below.