Sony Xperia Tablet Z UK release nears as pre-orders start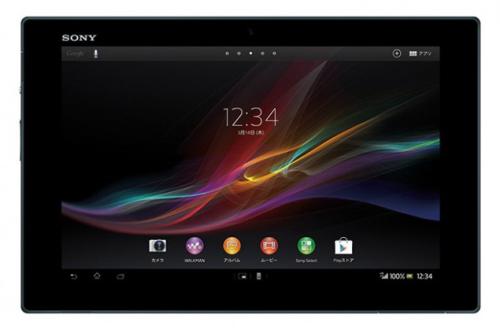 Ever since Apple first released the iPad we have had numerous alternatives released that have been labelled 'iPad killer', but have failed to live up to that billing. Times change though and we are seeing a number of worthy options such as the Nexus 10, but now the Sony Xperia Tablet Z UK release nears as pre-orders start.
The Sony Xperia Tablet Z packs some impressive features and so far has only been available in Japan, but now the official Sony online store has begun taking pr-orders for the device with pricing kicking off at £399 for the 16GB Wi-Fi model.
This goes up to £449 for the 32GB Wi-Fi only model, but at the time of writing there is no information regarding the price for the 4G 16GB version. The company is offering free delivery for the device that has an expected delivery date of between the 12th of April and the 15th, so not too long to wait.
To recap this impressive looking device features a 10.1-inch WUXGA display that provides a resolution of 1920 x 1200, and under the hood is the quad core Snapdragon S4 Pro processor clocked at 1.5GHZ. There is also 2GB of RAM and camera wise there is an eight megapixel unit on the back, and a two megapixel shooter around the front.
The tablet will ship running the Android 4.1 Jelly Bean operating system but has promised an update to 4.2 shortly, and Sony has even added the nice feature of a microSD port for memory expansion.
Will you be ordering the Sony Xperia Tablet Z?