Kobo Arc 7 saying hello to Android 4.1 Jelly Bean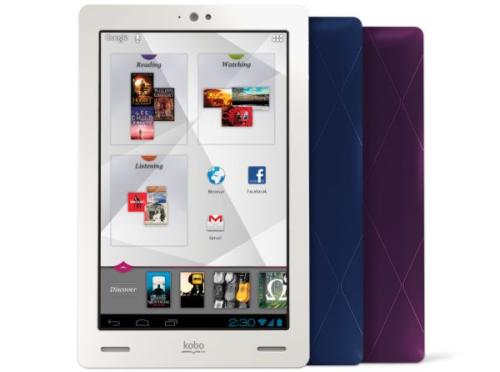 Kobo may be better known for their e-reader devices but they also have Android flavoured tablets on offer, and the Kobo Arc tablet was released last year at a time of some pretty stiff competition. But the Kobo Arc 7 may be worth another look as it is now saying hello to the Android 4.1 Jelly Bean update.
The company has officially announced the availability of the new firmware that is promised to offer owners a much nicer user experience with a faster performance level. Owners of the tablet PC should receive a notification for the update as soon as it is connected to the Internet via Wi-Fi.
There are a number of new features coming with the new firmware update that includes improved touchscreen responsiveness, and while it is mainly an e-reader the Android software also gives it access to the likes of Google Play and a number of popular Jelly Bean options.
Owners can now experience the Google Now voice assistant feature along with Face Unlock, Google Search can now be accessed directly from the lock screen, improved voice recognition and predictive typing, and improved notifications.
While the device may have lost out to the likes of the Nexus 7 the Kobo Arc 7 still has some worthy specifications that include either 32 or 64GB storage options, 7-inch touchscreen display with a resolution of 1280 x 800, dual core 1.5GHz processor, 1GB of RAM, and a 1.3-megapixel front facing camera.
Have you downloaded Android Jelly Bean to your Kobo Arc 7 yet?
Source: Kobo.