HTC One AT&T and Sprint ready steady go April 19, pre-orders in days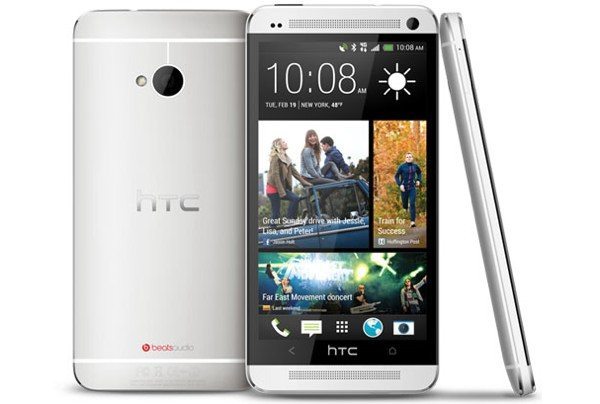 There's great news today if you're an AT&T customer waiting for availability of the HTC One in the US. AT&T has now announced a release date of April 19 along with pricing and pre-order details. This news should please a lot of potential customers who because of some production delays may have worried they would have to wait longer. Since we began this article we now also have a press release from Sprint with its own release, price and pre-ordering details.
The HTC One has just arrived in the UK after some minor delays and we knew that it should release in the US by the end of April. It's good to hear this confirmed today though by AT&T and Sprint and April 19 isn't too much longer to wait for those who can't wait to get their hands on this extremely impressive handset. The price for the 32GB model on AT&T will be $199.99 on a new two-year contract or for the 64GB option it will be a whopping $299.99 with a new two-year contract.
There may be plenty of readers considering purchasing the 64GB option though as there is no expandable storage on the HTC One. Only yesterday we told how AT&T had made it clear on a promo video that the 64GB HTC One would be exclusively available to them in the US (at least initially). We have already received some angry comments about this from Sprint and T-Mobile customers who had wanted this version of the HTC One so we do wonder if HTC made the right move with this as none of the readers who commented said they would jump ship to AT&T just to get it.
Still, for all of you AT&T customers you won't have to ponder that point and pre-orders for the HTC One open on Thursday, April 4, with AT&T for that April 19 release. A plus for those customers who pre-order the HTC One through AT&T is that they will receive a free HTC Media Link HD wireless HDMI adaptor, around $90 worth of free gift. If you want to pre-order on Thursday check out this AT&T page where both black and silver options will be on offer from 1pm CDT.
Onto Sprint then which has just come up with its own announcement regarding the HTC One. Sprint will also release the HTC One on April 19 but pre-orders open one day later on Friday, April 5. As we've just said, only the 32GB option will be on sale at Sprint and that will also be at the same price as AT&T's 32GB model, $199.99 with a new two-year contract. Head to this Sprint page for HTC One pre-orders when they begin but no details this time on any freebies.
This is the news that many readers have been waiting for, as the HTC One will be one of the hottest smartphone releases of the year. If you want to guarantee yourself the variant of your choice ready for release day then you may want to get your pre-orders in nice and quickly. Ready, Steady, Go!
We'd like to hear your thoughts on this news. Are you going to purchase the HTC One through AT&T or Sprint? If you're on Sprint does it bother you that only the 32GB variant will be available to you? What are your thoughts on pricing? Let us have your HTC One release comments.