HTC One for US but only AT&T to offer 64GB option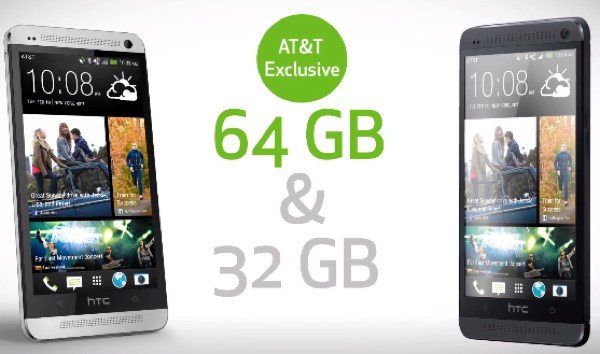 The HTC One is one of the most notable smartphones of the year so far although it will come up with some tough competition when the Samsung Galaxy S4 releases in regions worldwide from late April. We've been hugely impressed with the HTC One, both the design and top-end specs and although it has now just become available in the UK it is still to appear in the US. We have now learned though that when it releases in the US later in April that the 64GB internal storage option will only be available on AT&T.
We already know that the HTC One will be carried by AT&T, T-Mobile and Sprint in the US and could come to Verizon too at some point. The specs are high-end and it comes in 32 or 64GB internal storage options. However this cannot be expanded via microSD and because of this many people might have already decided to opt for the 64GB version. Unfortunately it seems that won't be a choice open to you if you want to purchase the HTC One through T-Mobile or Sprint.
AT&T recently uploaded a promotional video to its YouTube channel in which it claims that the 64GB HTC One will be an AT&T exclusive. There's no date for release yet or pricing although we learn that the 32GB option will also be available through AT&T. You can see the 5-minute video that we've embedded for you below this story that gives you a comprehensive look at the HTC One and where storage options are discussed next to the 64GB a message clearly reads (AT&T exclusive).
We think this could lead to a lot of disappointed customers as although a 32GB option is nothing to be sniffed at many of us don't want to worry about storage when we purchase a brand new smartphone, although of course cloud solutions are something to consider. As T-Mobile and Sprint will only be stocking the 32GB option we wonder if these carriers will lose many sales because of this.
We'd like to hear your thoughts on this. Were you considering purchasing the HTC One and if so which storage option? If you are a T-Mobile or Sprint customer and want the 64GB model would you consider jumping ship to AT&T? Let us have your comments on this.
Via: Droid-Life