Debatable Nexus 5 official render emerges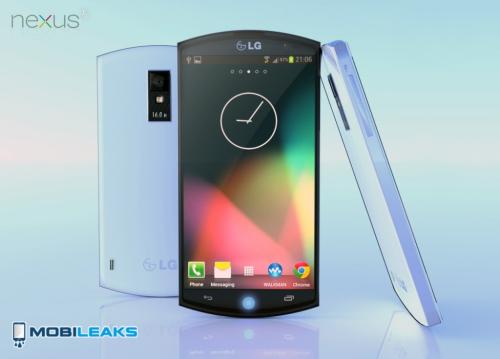 The last few weeks has seen a growing number of rumours that are focussing on the next Nexus branded smartphone from Google, and any device that is eventually released will need to build on the success that last year's model enjoyed while learning from the mistakes made with stock. Today we have news of a debatable Nexus 5 official render that has emerged.
This has to be taken with a large pinch of salt but the image you can see on this page has been provided to Dutch website MOBILEAKS, and is being claimed to be an official render of the Nexus 5. If this is the real deal it will mean that LG will again be providing a Nexus smartphone, and this one will feature a 5.2-inch Full HD OLED touchscreen display.
Powering the device is claimed to be the quad core Qualcomm Snapdragon 800 processor running at 2.3GHz and coupled with a massive 3GB of RAM. Other specs are tipped to include a 16-megapixel rear facing camera from OmniVision, 2.1-megapixel front facer, and a 3,300 mAh battery.
The source is stating the render is of the Nexus 5 but at an early stage in development so may be tweaked a little, but there is a good chance it is a fake.
Do you think this render is the real deal?