HTC One unlocked models out of stock in US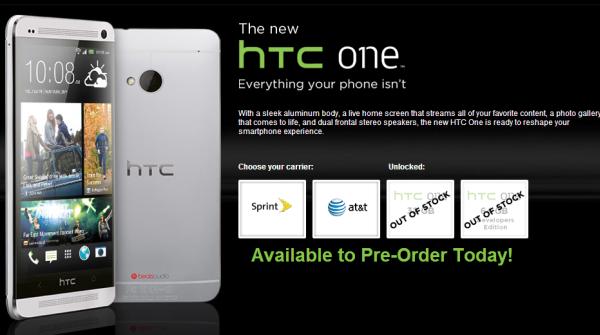 The smartphone market is extremely competitive with a number of worthy handsets becoming available all the time, but while Samsung has been the dominate force more recently on the Android platform, it looks like HTC are making a timely comeback as unlocked versions of the HTC One have sold out in the US.
HTC's handset is certainly gaining some positive plaudits from owners and reviewers alike, and the handset will be giving rival offerings something to think about this year. We recently revealed that stock had run out on carrier T-Mobile, but now both the 64GB Developer Edition and the 32GB unlocked version are at the time of writing showing out of stock on the HTC website.
Some of this could be down to the fact there wasn't much stock to begin with as the company admitted themselves there were issues sourcing enough components for the camera module, but it is certainly promising signs for the company that recently reported falling profits.
At the moment there is only the option of ordering the device on either AT&T or Sprint in the country, and this comes at a time where other regions have been promised the handset by the end of the month to further provide consumers access to the stunning looking smartphone.
Hopefully if you were planning on picking up the HTC One unlocked in the US it won't be too long before stock is replenished again.
Were you planning on getting an unlocked version of the HTC One?
Source: HTC.