Samsung Galaxy S4 top gaming graphics with Basemark X 1.0 test app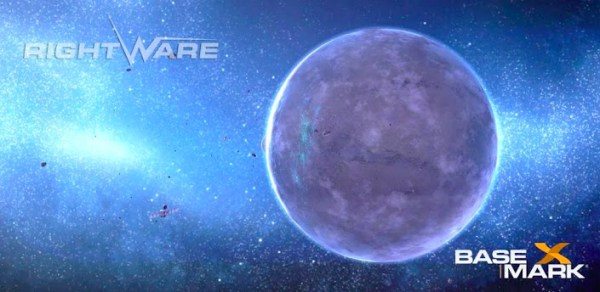 A new app has just arrived for Android called Basemark X 1.0 and the idea of this app is specifically graphical benchmarks so that users can determine the best smartphone or tablet for gaming. Now available for Android it is waiting approval as an iOS app and will also come to Windows Phone and in early tests the Samsung Galaxy S4 came out top.
The Basemark X 1.0 test is based on the Unity 4 gaming platform whereas other tests are not based on a real platform so this new app offers a really tough challenge. As well as post processing for example the graphical benchmarks also test particle and lightning effects. Features of the app include integrated score ranking and a Power Board with access to data from over 1000 devices.
An early test was run using Basemark X 1.0 by the team over at Phone Arena using the Google Nexus 4, HTC One, Samsung Galaxy Note 2, Samsung Galaxy S3, Samsung Galaxy S4 and Sony Xperia Z. Overall the Samsung Galaxy S4 scored 9.247 (fps) for the on-screen test and 8.76 for the off-screen test putting it in top place. However in the on-screen test alone the Nexus 4 scored a whopping 15.656 (particularly good because it has lower resolution), although that was down to 6.765 for the off-screen test. You can see all the remaining results in the graph below.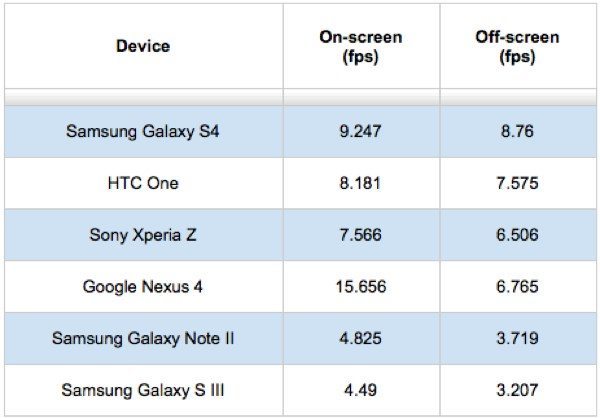 If you want to check out the Basemark X 1.0 app by Rightware you'll find it at Google Play here. It's a free app but although it says on the app description that it requires Android 2.1 or later the app is actually optimized for devices running Android 4.0 or later so you might want to bear that in mind.
Once the Windows Phone app and iOS app are also available then Basemark X 1.0 will provide an objective cross-platform comparison of game graphics performance and that should be really interesting. We'd like to hear your thoughts on the Basemark X app for Android and also the initial tests showing the Samsung Galaxy S4 is best for gaming graphics so do let us have your comments on this.