Best BlackBerry Z10 understated style professional cases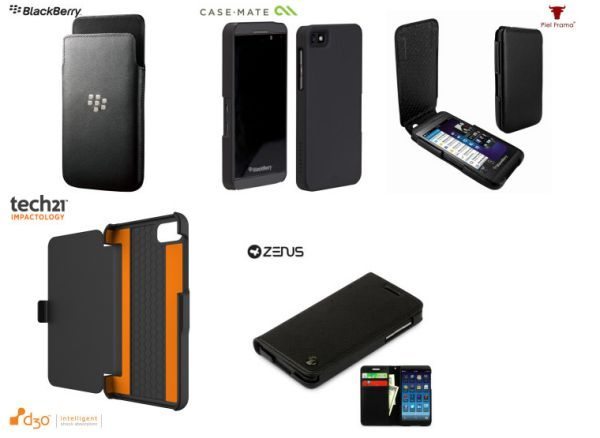 The BlackBerry has long been an ally of those in the boardroom, and the latest model, the Z10, is no different. In this article, we'll be looking at five of the best professional cases for the Z10, which offer the understated style that you're looking for. Let's get right into it.
5. BlackBerry Leather Pocket Case
This case is one of the simplest leather cases available for the Z10 – just slip your Z10 into the case whenever it's not being used. This approach prevents costly scratches and knocks to your phone and its screen, while taking up the minimum amount of space. The phone includes a proximity sensor, to ensure that the screen remains off when the case is on.
4. Tech21 Impact Snap Case with Cover
You don't have to give up protection to get a stylish and professional case. This Tech21 Impact Snap Case has a more contemporary look, and provides excellent drop protection thanks to pockets of the innovative D3O material. This material is putty-like at rest, but instantly hardens in response to impacts, thus dissipating the shock without damage.
3. Piel Frama iMagnum
This is one of the most premium cases available for the BlackBerry Z10, offering hand-crafted leather finished with premium Gutermann thread and with a high quality vilédon lining. Available in tan and black, these hand-crafted cases set a new high standard for professionalism.
2. Case-Mate Barely There
Here's another non-leather case that offers a few advantages – namely a dramatically thin signature. The Barely There, as the name suggests, boasts minimal bulk while still protecting the back and sides of your phone from damage due to scratching or knocks.
1. Zenus Minimal Diary Series
Our winner today is the Zenus Minimal Diary Series, which matches genuine, high-quality leather with minimal bulk. This is a best-of-both-worlds combination, allowing you to remain conservative and stylish. The case also includes internal pockets, allowing you to have space for credit and business cards. A top quality case that'll do any professional proud.
Conclusion
So there we have it – five excellent options for anyone looking for professional BlackBerry Z10 accessories, just click this link and then use the search bar to find these accessories for the Z10.