Leonhard Euler apps to celebrate influential mathematician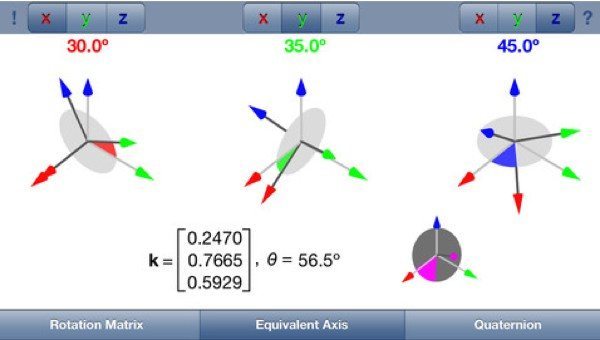 From time to time a special Google Doodle appears on the Google home page, usually to commemorate a person or mark an occasion. Today a Google Doodle celebrates the 306th anniversary of the birth of Swedish mathematician Leonhard Euler. In honor of the occasion and if you want to find out more about Euler's work then we have rounded up a few suitable Euler apps for you for both Android and iOS devices.
Euler was a hugely influential mathematician and also worked in the fields of optics, mechanics, astronomy and more and there are a number of apps demonstrating his work and theories. Simple click on the titles to go to the download links. Our first app is Euler's Number, an iOS app for iPhone, iPod touch and iPad running iOS 4.0 or later. This is priced at $0.99 /£0.69 and is a real time e calculator celebrating Leonhard Euler. The app displays total calculated decimal places, total calculation time and animated delicious red digits and this would be a good pick for maths students and enthusiasts.
Our next Euler-inspired app is for Android devices this time and is the Euler Calculator from Thomas Larson Software. This is a free app for devices running Android 1.6 or later and offers a 40 digits precision scientific calculator featuring the four basic operations of arithmetic, trigonometry, hyperbolic functions, logarithms and exponentials and roots and powers.
Moving on we have another iOS app called Euler Angles from Ecole de Technologie Superieure. This is a free app and Compatible with iPhone 3GS, iPhone 4, iPhone 4S, iPhone 5, iPod touch (3rd generation, 4th & 5th generation) and iPad running iOS 5.0 or later and is optimized for iPhone 5. This app is an interactive tool giving users the chance to learn about Euler angles and other 3D orientation and the Euler convention is simply changed with a touch of the top bar while the three angles can be adjusted by dragging or editing their values.
Finally we have another Android app for you called Euler's Flow. This is a free app for devices running Android 2.2 or later. This is actually in the form of a puzzle game for a real mental challenge, the objective being to cover a gameboard one step at a time while not going back over previous steps taken. This has different random levels so should keep users' mental agility well and truly tested.
We'd like to hear your thoughts on the Google Doodle celebrating Euler's life and work and also these apps. Will you be heading to Google Play or the App Store to download any? Let us know with your comments.