Nexus 4 for India official release still unknown but accessories arrive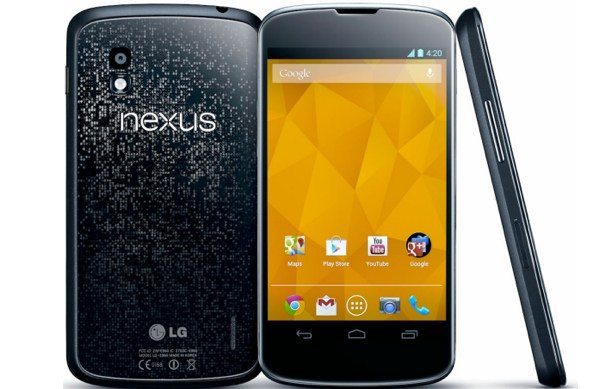 We've been following the release saga of the Google Nexus 4 by LG in India and sadly the official release is still unknown. We have many readers in India and have received plenty of comments expressing disappointment and frustration about this state of affairs. However accessories for the Nexus 4 are now beginning to show up in stores so maybe this is a promising sign of an imminent release and a speculative date of April 20th would fit with this.
We've seen several rumored release dates come and go for the Nexus 4 in India and still nothing has been officially announced for when the phone may arrive. Google's Eric Schmidt has apologized for the lack of timely releases of Nexus devices in India and India is listed as an official supported country on its Nexus 4 microsite but there's still no news. However the Nexus 7 tablet was finally officially released through the Google Play Store in India and we hoped this was a good sign for the Nexus 4.
One indication that we've often found reliable for the imminent arrival of a device is that accessories start arriving for sale in retail stores and screen protectors, battery chargers, cases and pouches for the Nexus 4 have all appeared in stores in India recently. Some online sites are also selling the Nexus 4 handset itself but at inflated prices. For example one site is selling the Nexus 4 for over Rs. 23,500 whereas the expected price of the officially launched 16GB Nexus 4 is around Rs. 16,250 so we'd urge readers to wait if they can possibly stand it.
Regarding that rumored official release date of April 20th we hesitate to mention this as it comes from Saholic who have now displayed several different release dates that have not come to fruition. Last time we wrote about the Nexus 4 for India though, Saholic had another arrival date showing of April 30th that had just been taken down again and replaced with the dreaded 'coming soon.' However Daily Bhaskar reports that since then Saholic has now come up with another date of arrival for the Nexus 4 and the new date is April 20.
We don't want readers to get too excited about the April 20th release date that is being rumored though as we are now very close and still nothing has been confirmed. However we shall be following further development and will bring you firmer news as we hear it.
Are you in India waiting for the Nexus 4 to officially release? Are you frustrated by the lack of solid information from LG and Google as to when you might be able to get your hands on this phone? Maybe you're now considering an alternative smartphone as you are tired of waiting? Let us know with your comments.