Comprehensive Samsung Galaxy S4 review on video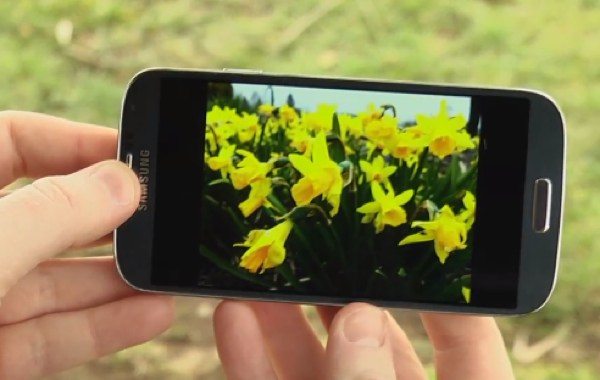 The Samsung Galaxy S4 will be released from later this month in regions across the world. We've already posted many articles about specs, feature, release details and much, much more but sometimes a video can speak a thousand words. We've found a great Samsung Galaxy S4 review on video that gives a comprehensive look of the phone and may help you decide if this is the right smartphone for you.
As a very quick recap on specs we'll tell you that the Galaxy S4 has a 1.6GHz Exynos 5 Octa quad-core processor or a 1.9GHz Qualcomm Snapdragon 600 quad-core processor, dependent on region. It also has a 5-inch Super AMOLED display with resolution of 1920 x 1080 and 441 ppi, 2GB of RAM and 16, 32 or 64GB of internal storage options, expandable via microSD. The Galaxy S4 also has a 13-megapixel rear camera, 2-megapixel front-facing camera and runs on Android 4.2.2 Jelly Bean with Samsung's TouchWiz UI.
The video review is over 5-minutes long so shows a thorough look of the Galaxy S4 starting with the build and design and as has been mentioned before this is one of the only disappointments of the phone as it just doesn't have that premium look or feel. The video then gives high praise to the display and goes on to look at the processor, which again earns praise. It also takes a look at some of the new features such as Air View, Smart Pause, Smart Scroll and S Health.
After a detailed look at the camera, video capture and features such as drama mode and dual camera the wrap-up concludes this is "more of an upgrade than a large-scale overhaul." However this doesn't detract from the fact that the Galaxy S4 has top-end specs and is a hugely impressive handset, if lacking a little imagination in the design area.
Take a look at the excellent video review from Phones4u that we've embedded below this story and tell us what you think. You can also pre-order the Galaxy S4 from Phones 4u here. Is the Galaxy S4 your next smartphone choice? Do you agree that the design could have been better or are you perfectly happy with it? Let us know with your comments.