Nexus 4 Jelly Bean 4.2.2 update with CM10.1 M3 custom ROM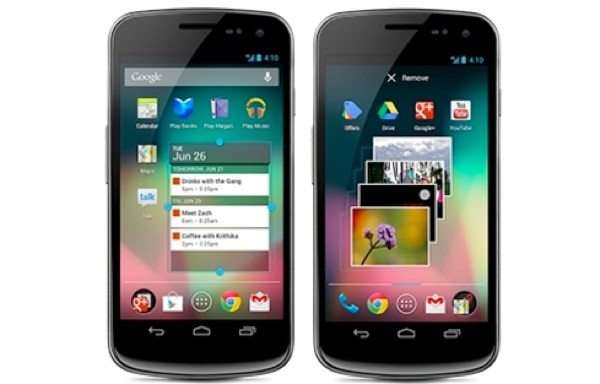 As the Nexus 4 offers a pure vanilla Google Android experience there are many owners who have purchased this smartphone who enjoy the freedom of being able to customize their device. We have previously brought details of custom ROMs available and the latest we have details of is the Nexus 4 Jelly Bean 4.2.2 update courtesy of the CM10.1 M3 custom ROM.
Although the official 4.2.2 update for the Nexus 4 is already available, the latest custom build for the Android 4.2.2 Jelly Bean update can now be enjoyed for the Nexus 4 with CyanogenMod 10.1 Milestone 3 (CM10.1 M3). Since the release of CM10.1 M2 this is claimed to be the most stable of all the nightly builds bringing several new features and bug fixes. As well as stability this custom ROM offers improved Google services and keyboard functionality but users will need a custom recovery tool such as ClockworkMod or TWRP installed on their Nexus 4 for the firmware installation, as this is a custom release.
We will give our usual caution here that at Phones Review we cannot recommend that readers use custom ROMs or tamper with their devices, however we do know that many readers enjoy this facet of owning a Nexus device so like to give the relevant information. If you do decide to proceed with using this ROM though then you do so at your own risk and it will be your own responsibility if anything goes wrong.
If you still wish to use this ROM please note the following before you begin. This custom ROM is only for use with the Nexus 4 so please don't attempt to use it for any other device. Make sure you have the correct USB drivers installed, back up your important data and ensure USB Debugging mode is enabled. Your handset will also need to be factory unlocked and rooted and please check that you have at least 85% battery charge before you begin.
For full pre-requisites, key points and step-by-step instructions for how to install this CyanogenMod 10.1 M3 ROM head to Team Android here. You will also find the necessary links of course for the Android 4.2.2 CM10.1 M3 ROM and Google Apps as well as other links that you may find necessary.
We'd like to know if you will be using this Nexus 4 Jelly Bean 4.2.2 update via the CyanogenMod 10.1 M3 custom ROM? Maybe you've already tried it and could let other readers know what you think of it? Send your comments to let us know