Currency Made Simple iOS converter app perfect for travelling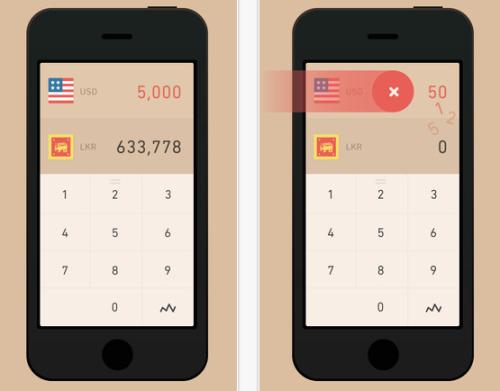 Thoughts will soon be turning to the summer holidays that many of us will be going on, with some lucky enough to be travelling overseas. Mobile applications are a great help in planning trips abroad whether its resort guides or other useful aids, and now we have news of the recently released Currency Made Simple iOS converter app that is perfect for travelling users.
This new application will let you have the world in your hands with support for more than 160 currencies from around the world, and the app also has an offline mode so users won't run up expensive roaming or data charges.
The app is promised to be always up to date and uses a simple to use gesture user interface, and the currencies can easily be searched by categories such as country, name, or code with all of them having a custom designed flag that can also be saved to a user's favourites list with a simple tap.
Users also have the option of viewing historical data that is updated live to the converted amount, and favourites can easily be deleted from the list with a quick swipe left on the screen. Despite only being available a short time users have loved the minimal and easy to use design.
Currency – Made Simple is available on the App Store for users of the iPhone, iPad, and iPod Touch running iOS 5 or later for only £0.69/$0.99.