iPhone 5 vs Galaxy S4 in drop test video, ouch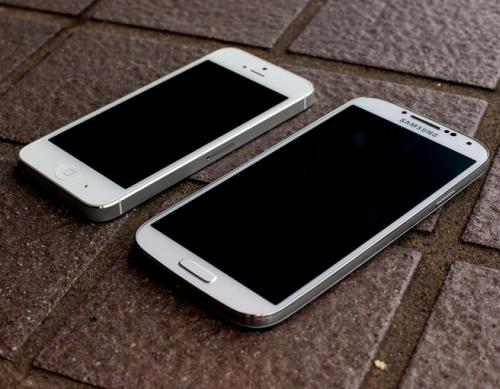 Samsung has just launched its latest flagship smartphone to the masses with more regions getting the device in the coming few days, but on the unveiling of the device the company again came under fire for its use of a plastic body. Today we have a video for you comparing the device against the Apple iPhone 5 in a drop tests to see how strong that plastic body is.
The Apple iPhone has always been renowned for its build quality, although the latest version has come under some criticism for scratching, but this compares to some that complain about the use of polycarbonate bodies on Samsung smartphones.
Trouble is with many modern smartphones that have become really thin with increasing sizes in screen size, it can be a worry what will happen to the device if it is dropped onto a hard unforgiving surface accidently.
This is where many users decide to protect their smartphone with some sort of case, but this is not for everyone though considering the manufacturers have gone to so much time and effort to provide us with stylish looking handsets.
Below we have embedded a video for you courtesy of the guys over at the Android Authority that features both the iPhone 5 and Galaxy S4 being put through their paces in a drop test video. Each handset gets the usual three drops from pocket height, chest height, and finally head height as if you were making a call when the device slipped out of your hand.
We won't spoil the results for you but seeing any nice new smartphone being dropped to the ground can make for painful viewing, but check out the video below and share your thoughts in the comments section.
Image Credit: Android Authority.