iPhone 5 Really Ticks Me Off: The Great Debate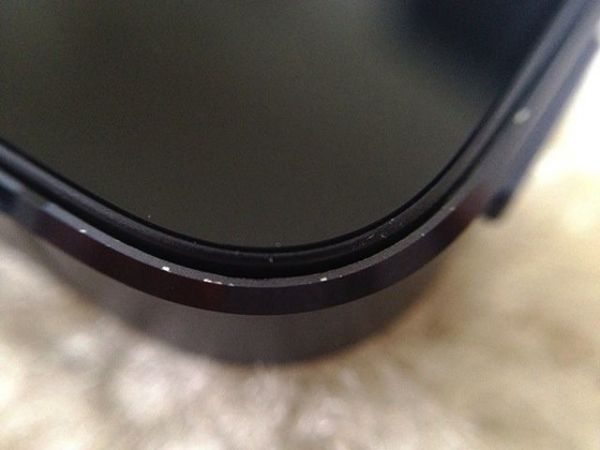 I would like to give a little review on why I am starting to dislike the iPhone 5, and if the next installment aka iPhone 5S does not come with bells and whistles then it might be time to make a harsh decision. Do not get me wrong the iPhone 5 is a lovely phone on the software front, but when it comes to hardware it all goes terribly wrong.
I will keep this as short as I can, one thing I would like to say is "Is there any chance the next iPhone will not scratch and chip easy?" To say I am starting to go off Apple and why the iPhone 5 is just an expensive piece of garbage is an understatement and I will explain.
When I first got the iPhone 5 I was impressed with the style, it is taller, thinner and much lighter, and as I said above I really love the software. The operating system and the software within is by far the easiest and seeing as most of my products are Apple based it makes it a breeze to sync all iDevices at once.
The hardware on the other hand is to be frank "Disgusting", I have had many smartphones in my time and nothing compares to the iPhone 5 when it comes to chips and scratches, the on / off button constantly gets stuck and takes at least 4 to 5 presses for it to work, and do not get me started on 3G. Ok I said the software is very good indeed but the iPhone 5 still has that dreaded 3G problem, is this fault since the latest iOS 6 update or is it simply down to O2 UK network I am using? Do behave; we know damn well it is to do with the operating system.
The iPhone 4S was one of the best Apple smartphone's to date, the build quality was by far much better than the iPhone 5 and that could take a beating before any scratches etc showed up. As far as build quality goes the iPhone 5 just ticks me off, and Apple needs to get it right with the iPhone 5S or iPhone 6.
I said on my Google+ page that I was going to mention something about why I think the iPhone 5 is garbage and the response was very good indeed. Here is what a few of my followers said:
Comment 1) Only just coming around to this conclusion. Most people realised, with the release of Android 4+, just how far iOS is behind.
Comment 2) Not the software? Interesting – To be honest I think that all phones suffer from this, especially if you keep them in a pocket with keys, etc and don't have a case. I've seen similar examples of previous iPhones with that kind of damage when treated in that way also.
Comment 3) I still think the iPhone is an awesome piece of kit, its screen quality is fab as is it's camera and it's easy to use. But I would never get one now over a top of the range Android phone like my Samsung Galaxy S3. Android is just so much better now than iOS. Mind you, surprising that the iPhone is so prone to scratches to be honest…_
Comments 4 & 5) One Google+ follower said that the iPhone 5 scratches too easy IMO, and another said that it is a known issue and Apple will exchange your handset free of charge if you book an appointment, I did this three weeks ago after receiving a couple minor scuffs on the bezel and they dealt with it.
To answer comment 5, "Why should we have to go and get a replacement iPhone 5 when we know for sure it is going to happen again, so I get another new phone and then will Apple replace the second or the third? Ok, so shall I just go buy an iPhone 5 Case and cover up £600 handsets that are like spending a £1000 on nice wooden flooring only but to cover it up with a £10 rug?
Comment 6) This follower said that they got their new fresh iPhone 5 in a Poetic Atmosphere case with a BodyGaurdz Pure screen protector, oh please shall I cover up my nice shiny new iPhone 5 with a case, if I spend £600+ on a new smartphone I want to see it in all ins glory not just the side and back of a cheap case.
Comment 7) This one made me laugh a little — The commenter said that they are actually surprised that I still have the iPhone 5 and that most techies don't like the Fisher price feel of the software and the limitations it brings. To answer comment 7, the iPhone 5 is a great phone for interactivity, syncing, ease of use and does have a clean user interface; I am not here to slag of the software side of things.
I use many smartphones on a daily basis such as the iPhone 5, Samsung Galaxy Note 2 and the Samsung Galaxy S3; these are a few phones I very much like. I am starting to feel that Apple has us my the dangly bits between our legs, we buy everything from iTunes like apps, music, movies etc, if an iPhone user since 2007 decides to move onto to the likes of Android they have to start all over again, ouch damn costly comes to mind.
How do you feel about the iPhone 5? And even if you an Apple user this is not about slagging it off, be totally honest and let us know how you feel about the hardware. This is not the case of Android users say "I told you so"; it is about the truth and what is really happening.