BlackBerry Z10 arrives for India at Feb 25 event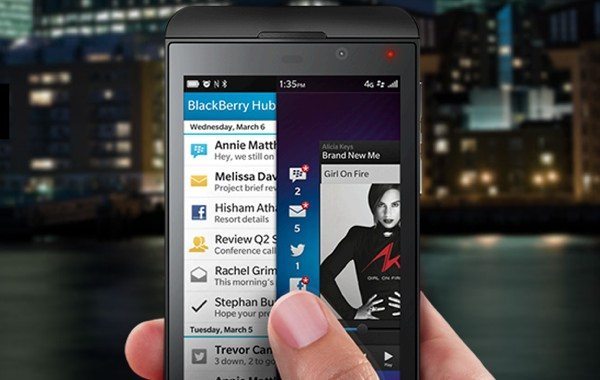 The BlackBerry Z10 is the new flagship device from BlackBerry and has gathered lot of attention being the first smartphone to run the new BlackBerry 10 operating system. It has already released in some regions such as the UK and Canada and is heading for a US release in March but we have good news for readers in India today as it seems the BlackBerry Z10 is to launch there on February 25th at a special BlackBerry event.
Some of you may also have heard of the BlackBerry Q10, which is a QWERTY keyboard handset but the Q10 will not be arriving until later. The BlackBerry Z10 though will be unveiled in India in all its glory on February 25 and we'll remind you that unlike the traditional BlackBerry smartphones the Z10 is a full-touch device with no QWERTY keyboard.
The new BlackBerry 10 OS and devices running it are BlackBerry's best chance of reviving its ailing fortunes and so could do extremely well in the Indian market and has been well received in areas where it has already released. No price has been announced for the Z10 in India yet but it's estimated that it will be around Rs. 37,000 to Rs. 40,000.
It has been brought to our attention that the Z10 is now available to order through unofficial sources in India at a higher price than the estimated price but we'd always caution that people should be careful to only buy a smartphone with the required bill and warranty as some models available unofficially may not be serviceable in India. There are also likely to be some benefits from service provider tie-ups likely to be announced at the Indian launch event.
As a very brief reminder we'll tell you the BlackBerry Z10 has a 1.5GHz Qualcomm dual-core processor, 4.2-inch display with resolution of 1280 x 768, 2GB of RAM and 16GB of internal storage, expandable via microSD card. It also has an 8-megapixel rear camera, 2-megapixel front-facing camera and a 1800 mAh battery.
If you're in India are you pleased to hear that the Z10 launch is now only days away? Will you be purchasing the BlackBerry Z10 and what price are you willing to pay for it? Let us know with your comments.
Source: Gigjets