Huawei Honor 3 could be Ascend P6-U06, its special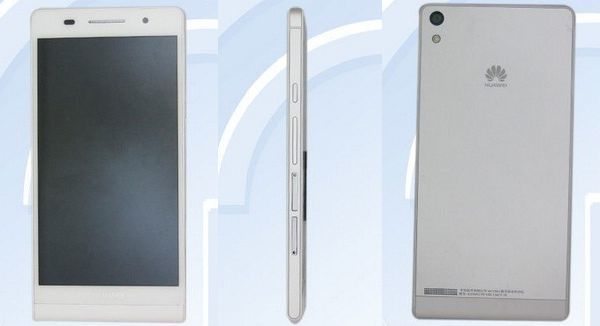 A new smartphone has surfaced with the codename Huawei P6-U06 and have in the back of our minds that this could be the Huawei Honor 3. This new smartphone aka the Ascend P6 is claimed to be the world's thinnest phone.
Telecommunication Equipment Certification Center MIIT has officially approved the Huawei P6-U06 in China.
The main specs include a 4.7-inch display with 1280 x 720p resolution, the weight is only 120 grams, and its size comes in at 132.6×65.5×6.18mm.
Other key specs include a 1.5GHz quad-core processor, which could be the Hisilicon K3V2, not too sure if it will be the K3V3 because this is apparently and octa-core processor. The Huawei P6-U06 comes with 2GB RAM, 8-megapixel rear camera and a front-facing camera of 2-megapixels.
This thin smartphone supports both WCDMA and GSM networks, as of yet we cannot tell if it will support LTE. It will come running on Android 4.1.2 Jelly Bean, and will have a 3.5mm audio jack, as well as Micro SD slot, GPS, GPRS, voice recording, alarm, calendar, Micro USB port and much more.
When the Huawei P6-U06 (Hopefully the Honor 3) releases it will be available in white, pink and black. We will let you know more about this mystery hone within the next week or so, we will notify you so please join us on our social networks.
Would you be interested in the new Huawei Ascend P6-U06, and do you think it will be the Honor 3?
Source – NowhereElse