The Wheel, fun multiplayer team game for iOS devices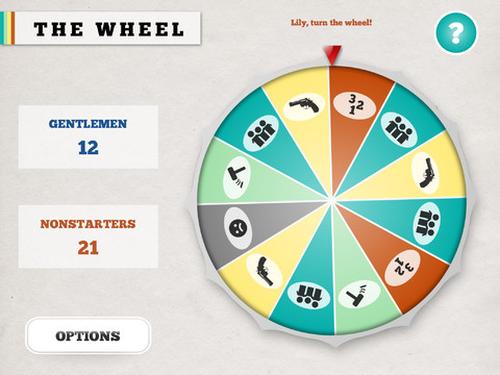 There are always a huge number of games being released or updated for the various mobile platforms, and today we have a fun party game for you called The Wheel for iOS users to enjoy that is a multiplayer team game.
The game has been optimized for owners of the Apple iPad but can also be enjoyed by users of the iPhone and iPod Touch devices. This multiplayer team game is for 4 or more players to enjoy and is a balanced combination of classic and novel game ideas.
The idea of the game is to score points as quickly as possible with a number of different ways to do so such as, draw, describe or mime a word, take on a player in a duel, and much more. To decide which task is needed to be done players spin the wheel as they compete in a variety of quiz and puzzle games that are perfect for a party.
Once two teams have been formed you take it in turns to spin the wheel to see which game is to be played in that round, and your team can place bets to name more famous movie quotes than the rival team.
Using the touchscreen technology if you have to draw something no sheets of paper will be needed, and once the time runs out a gallery of the masterpieces is created. The game is a free download that comes with a few words and questions to get you started with more available via in-app purchases and to find out more hit the App Store and check out the video below.