Samsung Galaxy 4 16GB internal storage shortage issue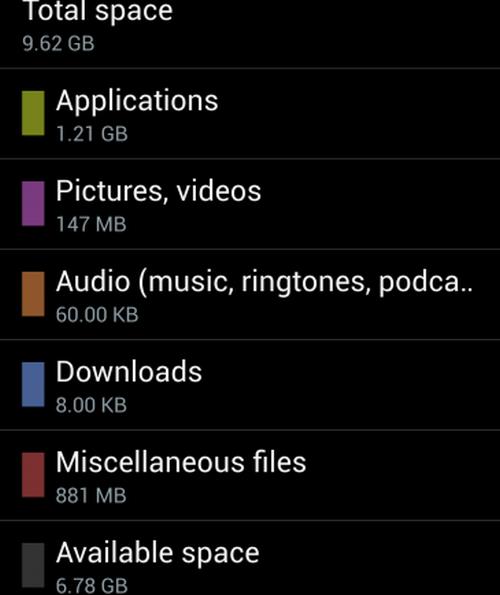 Samsung has now released the Galaxy S4 in the first regions down to get access to the device, but it seems those that are planning on picking up the handset may need to purchase something bigger than the 16GB model or pick up a microSD card.
Samsung unveiled its new smartphone by showcasing the new software features that come with the device, but all this software is taking up a lot of the available storage on the Galaxy S4. This is nothing new really with any mobile device but it could be a problem for some users and we reported recently that consumers in the US only had access to the 16GB model for the time being.
The great news is that Samsung again allow memory expansion of up to 64GB thanks to microSD card support, but on the 16GB Galaxy S4 there is only 8.82GB of internal storage available to the user. So once you start getting apps and other bloatware from the carrier this will reduce even more.
That is not accounting for anything you may sync over from your old smartphone, but the Galaxy S4 is not the only handset to be affected by this as the HTC One loses 7.14GB of storage, and while the handset offers 32GB of memory in total there is no way to expand this further.
For many owners of the Galaxy S4 this won't be an issue as microSD cards are relatively cheap to purchase now, and give a cheap and quick way of expanding storage on a smartphone or other mobile device.
Does this news concern you?
Source and Image: Geek.com.