Samsung Galaxy S3 Jelly Bean 4.2.2 SlimBean ROM Build 5 update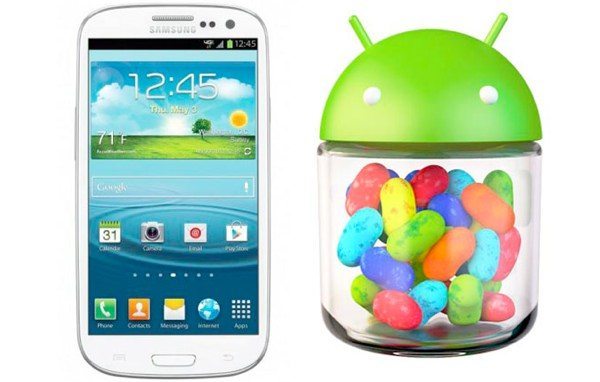 If you have the Samsung Galaxy S3 then we have some news for you today about the Android 4.2.2 Jelly Bean SlimBean ROM Build 5. This custom ROM is specifically for the international Samsung Galaxy S3 I9300 model and has enhancements to Slim Pie and much more to offer so read on for details.
It doesn't seem too long ago since we were informing readers about the Slim Bean ROM Build 1 for the Galaxy S3 I9300 and now Build 5 is available. Key features and changes with the SlimBean ROM Build 5 include faster/better triggering, hands free camera, smart capture, Slim IRC update to 2.1.6, additional and improved translations, change in default launcher to Nova Launcher from Holo, optimizations to syscore, improved system stability and much more.
If you wish to use this custom ROM then you should ensure that you back up your data first and you may also want to back up the internal memory content of your device to an external SD card. Also before you flash this ROM make sure that your phone has at least 80% charge before you begin to avoid any interruption of the installation process that could lead to bricking your device. You'll need to install USB drivers and you should also enable the USB Debugging mode. Your Galaxy S3 I9300 should also be carrier unlocked with an unlocked bootloader and rooted.
We must stress that this information for the SlimBean ROM Build 5 is ONLY for the Galaxy S3 I9300 and it may brick any other model of this phone. Please ensure that you have model I9300 before you begin by checking under Settings and then About Phone. You should also note that this is a custom ROM still in development so there is a possibility of some bugs or issues although these are likely to be fixed with further updates.
We will add our usual caution that at Phones Review we can never recommend the use of custom ROMs but know that many of our readers enjoy this aspect of owning an Android device so bring information that enables device owners to make an informed decision. If you choose to use this SlimBean ROM Build 5 then you do so at your own risk and are responsible if anything goes wrong.
For those who are comfortable using custom ROMs then you can download the SlimBean 4.2.2 Build 5 ROM for Galaxy S3 I9300 here and Google Apps here. You can find a definitive list of features and changes, pre-requisites, tips and full step-by-step instructions for this ROM at Droid Firmwares here and we recommend you read the installation guide before you begin.
We'd like to hear from readers about this latest SlimBean ROM for the Galaxy S3 I9300. Are you going to flash this ROM? If so we'd like to hear what you think of the results so do send us your comments.