Sweet Talk app for Android users offers safe flirting practice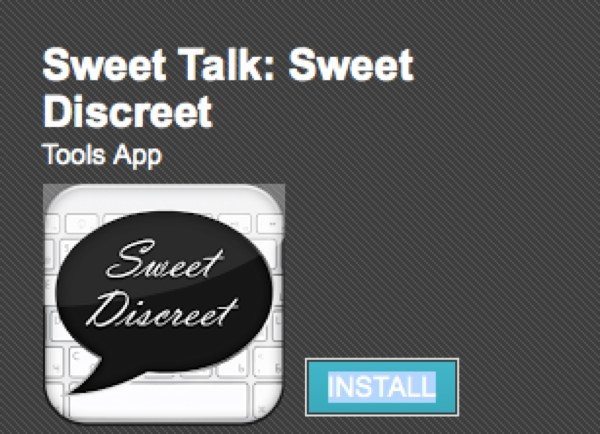 We always enjoy bringing readers details of entertaining or useful apps and today we want to tell you about the Sweet Talk app for Android devices. Sweet Talk: Sweet Discreet is a social app by Tools App and offers a safe way to practice flirting to enhance your love life.
The Sweet Talk: Sweet Discreet app enables users to meet new friends and possibly new loves online with a touch of discretion. Users of the app can relax with some entertaining flirting and relaxed conversation with existing friends or new ones online. If you're feeling bored then romance could be just around the corner!
Features of the app include notification of new messages with users able to pre-set where and how often to receive them. You can choose to receive customer alerts only when it's a good time for you or they can be delivered real-time. Best of all this is a free app so why not try it out!
The Sweet Talk: Sweet Discreet app version 0.1 is available from Google Play here and is compatible with devices running Android 2.1 or later and we'd really like to hear what you think of this app.
Perhaps you think the Sweet Talk app sounds like a great resource for two-timers who want to cheat on their partners? Maybe you think it sounds good fun and you can't wait to head to Google Play to try it out? Let us know with your comments.