Make your iPad VoIP ready in minutes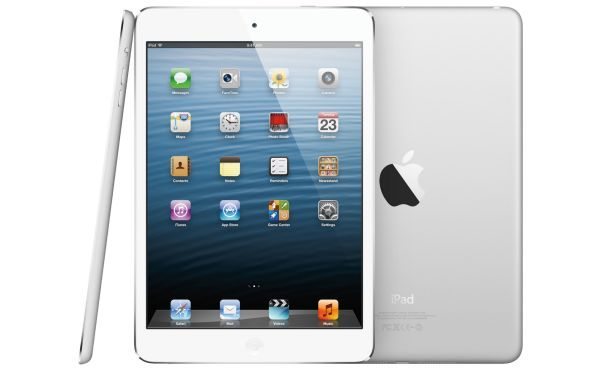 As VoIP has grown with new technologies and innovations so has its mobile capabilities. Now, users are able to fit tablets (namely iPads) with VoIP capability. While this may sound complicated, it couldn't be any simpler. All users need to do is download the app of their choosing directly on their device. In doing so, the tablet will be immediately fit with VoIP capability; however, although VoIP is readily accessible, why would users want to pursue the solution?
VoIP offers users a number of advantages including greater cost efficiency, extensive features, greater flexibility, and more. In utilizing the service on an iPad, users have a way of reducing their monthly calling costs while also expanding their capability.
Switching a service or a provider can be tricky; therefore, some users may still be hesitant to do so. That being said, fitting a tablet with a VoIP app enables users to utilize VoIP without having to switch their provider over. Currently, there are a variety of mobile VoIP apps available that are able to fit your tablet with VoIP functionality. While the list of applications goes on and on, users should look for solutions that account for quality, feature, connectability, flexibility, and integration. Quality and feature are always necessities; therefore, make sure the selected app offer plenty of both.
In regards to connectability, some VoIP apps run strictly on WiFi; therefore, if there is no WiFi available, no calls can be made. This can prove harrowing. For users on the go, WiFi isn't always going to be available, which subsequently means VoIP calling will not always be available. To combat this, users should look for apps that can run on 3G, 4G, and/or WiFi. A good example of this can be found with the iCall app.
iCall is a free app that requires iOS 4.1 or higher. Aside from that, there are no other pre requisites. In regards to pricing, the app offers a variety of free features and functions including: instant message other iCall users, Facebook, AOL, Yahoo! Google, and Windows Live users, share files with iCall users, HD video and voice chat with iCall users, unlimited USA and Canada Calling, Voicemail, Access Numbers, Free Directory Assistance (411), Call Routing Rules, and much more.
Additionally, there are priced options available as well–i.e. the Total Access plan. At $9.95 per month, this plan includes everything available via free plan as well as lower international rates, customizable voicemail, and ad-free calling. Separate from this there is also the pay-as-you-go option in which users can pick and choose their iCall services. Another good example is the Skype app, which requires iOS 5.0 or later. With the Skype app, users can send instant messages or make voice and/or video calls for free. The Skype app, which requires iOS 4.1 or higher, works on both 3G and WiFi.
With both the mobile apps, users are able to utilize an extensive host of VoIP features directly from their iPad devices. Sure, a lot of apps can do this; however, these two offer different connection options-i.e. 3G, 4G, and WiFi. This works twofold: 1) if WiFi isn't available users can still make calls and 2) if phone network isn't available the user can still make calls. Additionally, if the app runs strictly off the user's existing data plan–i.e. Facebook Messenger–users may defeat the cost efficiency benefit.
Aside from connectability, flexibility/pricing is also important when looking to fit your iPad with a VoIP app. Not all free applications are really free. For example, the Facebook Messenger app now has voice messaging capability; however, it runs off existing data plan. In selecting this, users should be sure they have the appropriate data plan with their mobile provider; otherwise they could end up paying more. Also, some applications offer free use during a limited time– i.e. Line2 offers a free 30 day trial, but charges $9.95/month after that trial period. Opposite this, the iCall app again offers both free and priced offerings.
Additionally, integration is important to. Users should look for an app that is able to access their entire contact list. For example, Nimbuzz Messanger is able to connect users' address books to share and call friends on Facebook, Yahoo Messenger, and Gtalk. Also, Nimbuzz offers chat buddy, which enables users to connect via Twitter.
As with any technology, there are always going to be pros and cons; however, here there are far less cons. Mobile VoIP capability is able to fit users' iPads with VoIP functionality immediately. Additionally, many apps offer no or low cost service. While app compatibility typically varies from app to app (different versions of iOS are needed), there is bound to be a suitable option.
Phones Review would like to say a big thank you to Michael Ventimiglia, Managing Editor and Tech Enthusiast at GetVoIP — a leading source for VoIP Provider comparison, and Service Reviews