Nexus 4 in white dupes social followers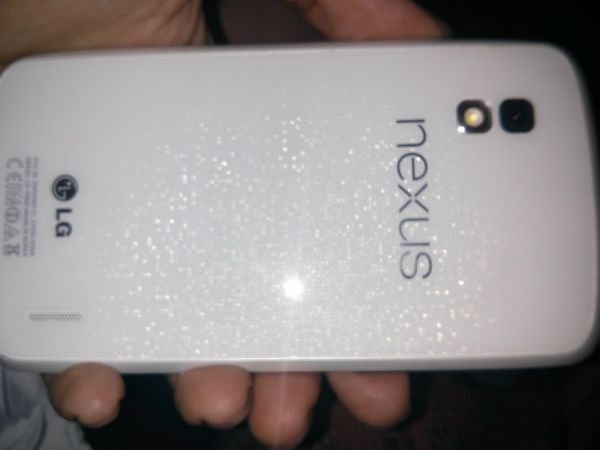 Yesterday we reported that the LG Nexus 4 in white was spotted on Google+, yes we have had the black version on sale for some time and talks of a white version keeps being mentioned.
The white nexus 4 was spotted on Ervin Sue's Google+ page and claims that the new device in this colour was bought via local buy and sell Web site, since yesterday we have found out this what not so true after all.
OK, yes we have reported the white Nexus 4 on a number of occasions' it was only back in March we talked about a Nexus 4 white version being possible after a bumper appears in the flesh.
Now it seems the Nexus 4 in white dupes social followers because Phandroid came forward and said the Google+ user admitted that the Nexus 4 shown below is a normal model (Black). It was made to look white thanks to an authentic custom back-plate replacement the user fitted, the white Nexus 4 will probably release at some point but the one shown below it merely a back cover replacement.
Yesterday we noticed the Google+ user used hashtags such as #io and #io13, which obviously points towards Google I/O 2013, today we just see #white, busted as they say, too bad.
We believe that the Nexus 4 in White will release sometime in 2013, it is just a matter of sitting back and being patient.
Would you like to buy the Nexus 4 in white?