BlackBerry Q5 not impartial but informative video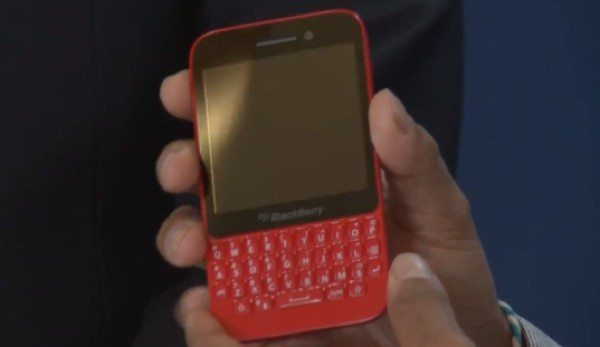 We've already given readers some news about the upcoming BlackBerry Q5, a mid-range device targeted for the teenage and young adult market and also emerging markets. This smartphone is set to release from July onwards and today we have a video to show you that really gives you a good look at the Q5 and may help you decide if this is your next smartphone choice.
We still haven't heard all of the official details of the BlackBerry Q5 but the BlackBerry rep in this showing of the Q5 does confirm some of the details we'd heard. For starters the BlackBerry Q5 is powered by a 1.2GHz dual-core processor. The make and model hasn't been confirmed yet but we previously heard it would be a Qualcomm Snapdragon processor.
Also confirmed is a 3.1-inch display with resolution of 720 x 720 with 329 ppi, 2GB of RAM and 8GB of internal storage. Camera-wise there's a 5-megapixel rear camera and 2-megapixel front-facing camera and it runs the BlackBerry 10.1 operating system. If you're in the UK then you may be interested in our recent post on availability.
The BlackBerry Q5 comes in four color options, Pure White, Piano Black, Pure Pink and Pure Red. If you check out the 5-minute video showcasing the BlackBerry Q5 phone below this story you'll get a much better idea of the device with a look at the keyboard including instant actions, camera and much more. The actual price isn't specified but the video describes it as "a more approachable price point" than some other BlackBerry products on the market.
Obviously as this video comes from BlackBerry it's not exactly impartial but it does give some good information about the device. After viewing the video do let us know what you think of the BlackBerry Q5. Could you be tempted to purchase the Q5 and are you in the 16-31 target demographic or in an emerging market? Send your comments to let us know.