Little riddles app entices game answers after defeat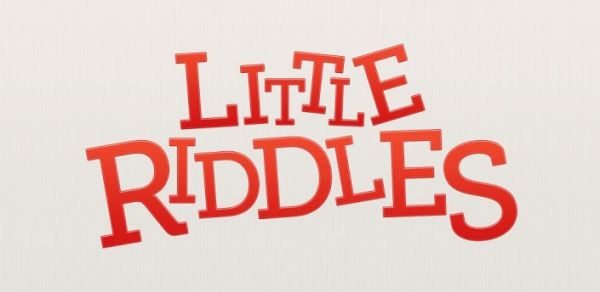 The Little riddles app was first released for iOS users and Android came a lot later, but now both platforms have this addictive 1 word game it has come to our attention players are being defeated when they get to certain levels.
If you are afraid of getting addicted to playing a game then we strongly suggest you steer clear of the 'Little riddles app' because you will get sucked in.
This is a game where you have to guess words, and each level you enter will have a new riddle and clue for you to guess to move onto the next level. Some are very easy indeed and some will have you pulling your hair out, if you do not have hair then you will probably throw your phone so we suggest you investing in a rugged case.
There are around 500 levels that will challenge you to the limit, the app contains loads of hints but if that is not enough then please bring your head closer to the screen, are you close enough? Ok, scroll down a little below this article and you will see we have added a Little riddles game answers video, this shows you all levels from 0 to 500 courtesy of AppAnswers.
The Android version of Little Riddles was only added to Google Play a few days ago, and the iOS version was updated that allows players to get help on Instagram.
Juxta Labs Inc are the developers behind 'Little Riddles' and is very popular indeed, please do let us know if you are stuck and looking for Little Riddles app answers after being defeated?
Get the game if you haven't already – Google Play / App Store