LG Optimus F3 affordable phone for Sprint leaked image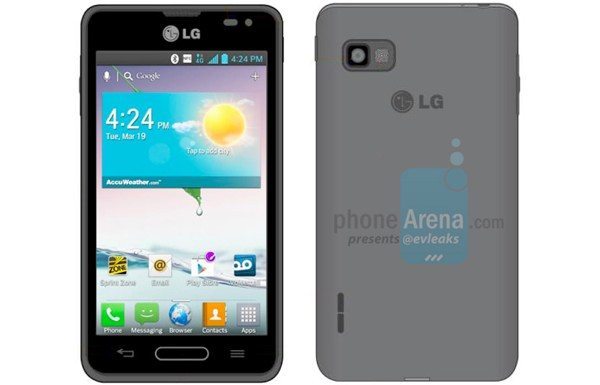 LG has been coming up with some top smartphones lately for all ends of the market and another in its F-Series is now on the way for Sprint. We've already seen the Optimus F5 and F7 and now it's time for the LS720 Optimus F3 for Sprint and a leaked emerge has emerged.
The LG Optimus F3 (LS720) and also the Optimus G Pro (LS980) are both smartphones heading to Sprint although the Optimus G Pro has already arrived on AT&T with model number E980. The Optimus F3 is aimed at the budget-conscious buyer and should be available on Sprint in the not too distant future.
The F3 has a dual-core processor, 4-inch WVGA display, 2460 mAh battery and runs the Android 4.1.2 Jelly Bean operating system. No pricing has been detailed yet but it's expected to be competitively priced. The leaked image that you can see below appears to have come from evleaks and although we cannot verify this as authentic, evleaks is fast becoming a hugely reliable source of such information.
We'd like to hear from readers about the LG Optimus F3 coming to Sprint. What are your thoughts on this LG offering aimed at the 'affordable' end of the market? Is the design something that could tempt you into making this your next smartphone choice? Let us know by sending your comments.
Source: Phone Arena