Xbox One vs. PS4 features for mobile integration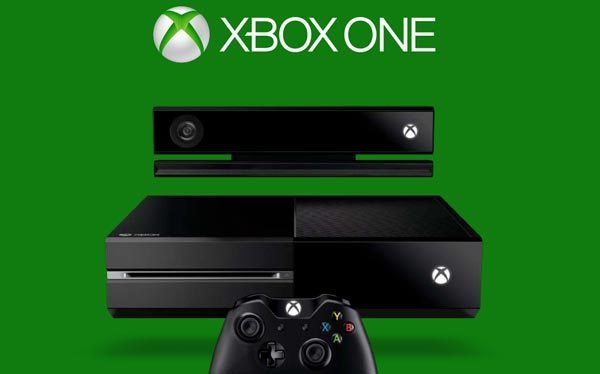 There have been a lot of changes in technology since the current generation of consoles launched and one very big change is the importance of both tablet and smartphone to gamers. The hardcore gamer would prefer gaming on a console to mobile devices any day of the week, but these users still value their smartphone more than when the PS3 and Xbox 360 launched.
The growth of smartphones has been massive over the last 7 years, so now a new generation of games console is releasing it's obvious mobile devices would enjoy native and software integration at a new level. This was made clear when the Xbox One features were explained during its recent event.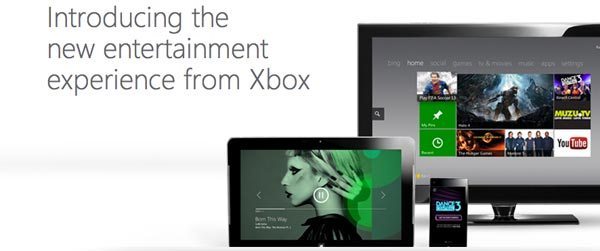 Xbox One specs and features paint a clear mobile plan — Microsoft has already started to connect gamers with their consoles through mobile devices, which is supported by an official app called SmartGlass. This integration reaches a new level of connectivity and ability with Xbox One.
SmartGlass and Xbox One will turn tablets or smartphones into a second screen, and users will gain the ability to "intelligently" connect to their new Xbox One console. This partnership will extend the gaming experience to phones and tablets like never before, and it has been designed from the ground up with Xbox One.
You'll also be able to navigate apps, sports, music, movies and TV shows with a touchscreen mobile device. This extends to the big screen TV and allows you to surf the Web on a TV through more devices than ever before.
Your Android smartphone, Windows Phone and iPhone / iPad will connect to Xbox One with interaction never seen before on a console. We look forward to delivering some real world tests in a review later on in 2013. You can see the main Xbox One specs in our article published shortly after the new console reveal.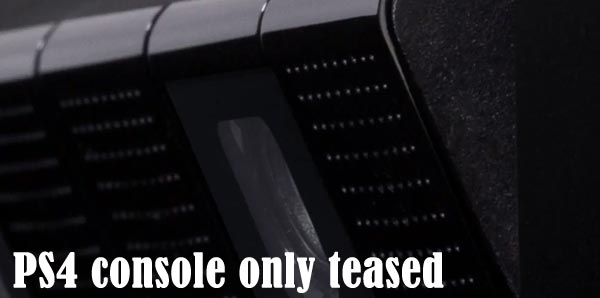 Sony PS4 features for smartphone and tablet — during the launch event a few weeks ago we did see some hints towards a mobile device connection, which notably featured during the presentation for a racing game called Drive Club. If you're a racing fan and have been looking at PS4 news, then you might be excited about this PS4 game and how you'll be able to set up tournaments and matches on a mobile device.
This mobile integration is welcomed for a racing game, but at the same time it does seem quite limited. How would you like to see a mobile device integrate with the PS4? Some gamers ask for iPad, iPhone or Android devices as steering wheels in racing games and maybe even rearview mirrors. You can read an article here that focuses on the PS4 features known and a desire for iPad integration. Since the PS4 event we did hear that Sony is planning to launch a companion social app for tablets and PS Vita.
In a nutshell: The Sony PS4 event was clearly aimed at gaming and lacked real insight into mobile integration, but Xbox One focused less on games and more towards entertainment and how your Xbox One experience will integrate with both smartphone and tablet. How do you feel about the way both Sony and Microsoft presented their next-generation hardware?
We have no doubt that both machines will really shine when it comes to gaming, but it is interesting how both brands presented their new hardware and software.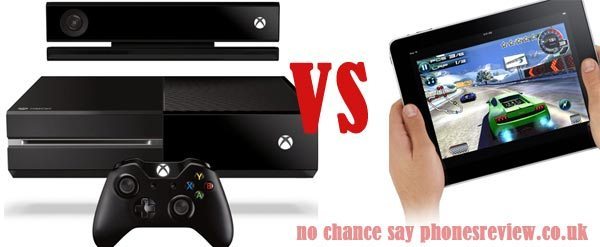 Idea that tablets pose competition towards home consoles — lastly, we'd like to point out that in our opinion mobile devices are not posing any sort of competition to the PS4 and Xbox One. If anything, they will enhance the experience by keeping gamers connected while away from home. Those technology reporters dreaming up articles of tablets and smartphone gaming threating consoles are on a different planet in our opinion, but feel free to give yours in the comments. We love mobile gaming, but it will not replace console gaming anytime soon.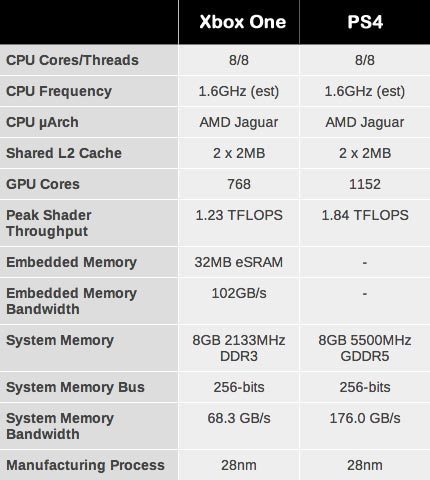 Xbox One vs. PS4 features: do you care about the mobile integration? If not, what excites you the most about your next-generation console? You can also see a specs comparison in the image above.