Update: Sky Android apps in hacked uninstall confusion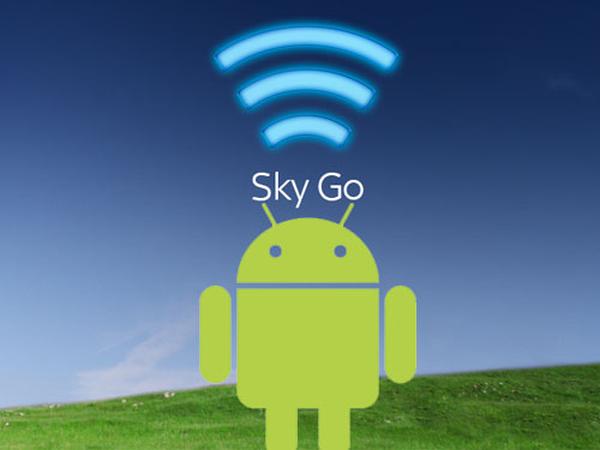 UPDATE 2: Further to the below I wanted to share the below statement and background briefing.
Statement
'Several of Sky's Android apps have been temporarily removed from the Google play store after app pages were defaced early on Sunday morning. We're sorry for the inconvenience caused to Sky customers wanting to download our Android apps and are working hard to make these apps available again as soon as possible. Sky Android apps that Sky customers have previously downloaded should continue to work as normal, so there is no need for customers to remove these apps from their Android device.'
On background (not for quotation)
– Sky's Android apps were not compromised – only the app pages for Sky apps on the Google play store were altered
– Roughly at the same time that the app pages were defaced, the security of the Sky Help Team twitter feed was compromised. The tweet issued early on Sunday morning advising customers to remove their previously downloaded app from their Android device was not from Sky, and there is no need for customers to remove previously downloaded Sky apps from their Android devices . This twitter account is currently locked down while we ensure it is re-secured
– We subsequently sent out a Tweet from other non-compromised Sky Twitter accounts to clarify this to customers
– Sky Android App pages were defaced & @Sky Help Team twitter feed compromised at c. 1am on Sunday morning. The Sky Android App pages were removed from Google Play store shortly afterwards while we cleaned them up in readiness for them being re-instated
– We expect the apps to re-enter the Google Play store shortly — and will advise customers via all customer service channels — including social media — when this happens
– We are in the process of investigating with Google how the our apps pages within the Play store were accessed by an unauthorised third party
UPDATE: We had an email sent to us stating this: Hi, Just wanted to get in touch regarding an incorrect article which is quite urgent. If you want something on the record. "Sky Android apps previously downloaded by Sky customers are unaffected and there is no need to remove them from an Android device." On background: The Sky help team's Twitter account has been compromised, and the tweet that states customers should uninstall their apps is not guidance from Sky. We are currently investigating the situation
and we will provide a further update when we have more information.
There is a growing trend for large organisations to come under attack from cyber crime with many remembering the long drawn out issue of the Sony PlayStation Store being hit a while back, but more recently British broadcaster Sky has been the victim with its Android apps such as Sky Go being the target and hacked with some uninstall confusion.
We reported yesterday that the Sky Help Team had advised its users to uninstall all of their Sky Android apps from their mobile devices, and the applications were also removed from the Google Play Store.
The apps were for a while replaced by screenshots from the Syrian Electronic Army in the Android app store until they were removed, and at the time of writing are still not available to users. It seems though that the Sky Twitter account was also hit by the hackers as users don't need to uninstall the applications as current versions were not affected by the security breech.
It took a while but Sky eventually confirmed that its apps were safe to keep using, which may anger many users like me that have already uninstalled the applications from their devices. It wasn't too many hours later before Sky issued this advice and would have meant many would have already uninstalled all of the apps.
Various security experts also recommended that users deleted the apps from their hardware, and in the meantime users have to hope that Sky gets its act together and reinstates the apps to Google Play.
Have you deleted the Sky apps from your Android device and angry at the slow response from the company?
Source: TechRadar.