iPad Mini 2 and iPad 5 inferred by price drops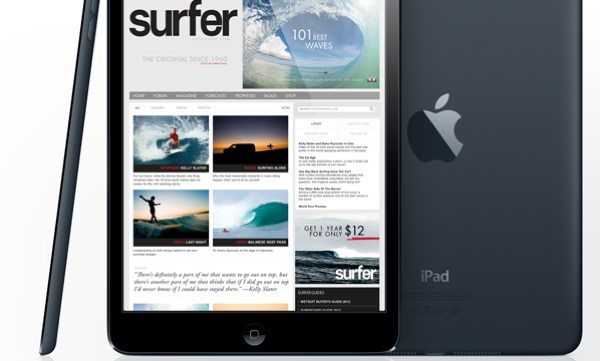 We've been bringing you plenty of insight and leaks about the next-generations of Apple iPads, the iPad mini 2 and iPad 5. A fall release now looks likely for both although today we have more news about price drops on current iPads that may have some potential customers thinking the new iterations are coming soon.
There has been a lot of speculation about when these two devices will release and some timeframes that were touted have come and gone with no sign of either of the new tablets. Although some are still hoping that both tablets will appear at WWDC that doesn't appear likely and we recently discussed overcrowding of the launches of the iPhone 5S as well as the iPad 5 and iPad mini 2 as it seems plausible to think they may all arrive in the fall.
We also recently discussed some price drops of current iPads at some retailers such as Walmart but now Apple itself is also cutting prices of its refurbished iPad 4 and iPad mini models. For those who haven't heard of Apple refurbs this means that devices are tested for defects and have their outer casings and batteries replaced and these are then offered for sale at a reduced price that includes an AppleCare one-year warranty. The refurb prices have now been cut by up to 15%, which maybe doesn't sound like a great amount but is enough to be significant as it's a further sign that Apple appears to be clearing out stock in preparation for new iPad models.
For example the iPad mini 16GB Wi-Fi model that is priced $329 brand new was sold as a refurb by Apple at $299 and has now been cut to $279. At the other end of the scale the fourth-generation iPad 64GB Wi-Fi + Cellular model is currently priced at $829 new and a refurb has previously cost $779 and that has now been reduced to $689. Cutting the iPad refurb prices generally means that these will soon become previous generation iPads and hence the assumption that the iPad mini 2 and iPad 5 are coming.
We hesitate to say that we think this means these upcoming tablets will be available sooner than around September or October but of course that's always a possibility. We will certainly be following events at Apple's WWDC that kicks off on June 10 and so if there is any news on new iPads we shall, of course pass that on to readers.
You may also be interested in our recent article regarding the possibility of new Corning Lotus XT Glass being used in the iPhone 5S/6, iPad 5 and iPad mini 2. We're always interested to hear from our readers so tell us if you're waiting for the iPad mini 2 or iPad 5? Are there any specs or features that you consider deal breakers for either device? Let us know with your comments.